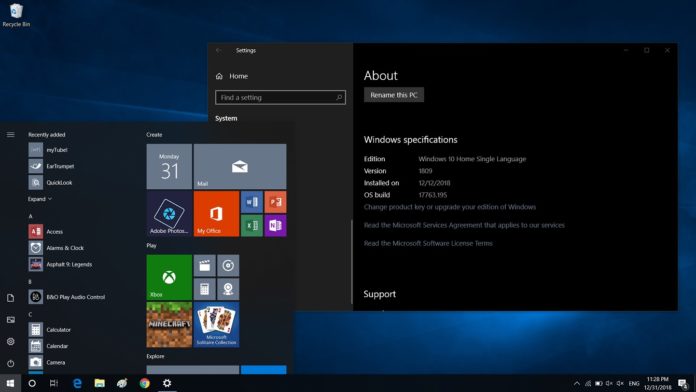 The second January 2019 cumulative update is now available for Windows 10 version 1809 with fixes. Direct download links for Windows 10 KB4476976 are also available and you can use the standalone package to manually install the update.
Windows 10 KB4476976 advances PCs to Build 17763.292 and fixes tons of non-security issues. The focus of the update is entirely on addressing the general bugs that users reported recently.
Since this isn't a Patch Tuesday release, Windows 10 Build 17763.292 is all about non-security improvements. You can head to the Settings > Updates & Security and tap on 'Check for updates' button to install the update or you can download the standalone package from Microsoft's Update Catalog.
KB4476976 Download Links for Windows 10
Windows 10 KB4476976 Direct Download Links: 32-bit (x86) and 64-bit.
KB4476976 Windows 10 17763.292 Full Changelog
According to the changelog, the second January 2019 update for Windows 10 version 1809 fixes an issue with Microsoft Edge where the browser may stop working with certain display drivers. Another bug where some users experienced issues when they used third-party apps for authenticating hotspots has been addressed.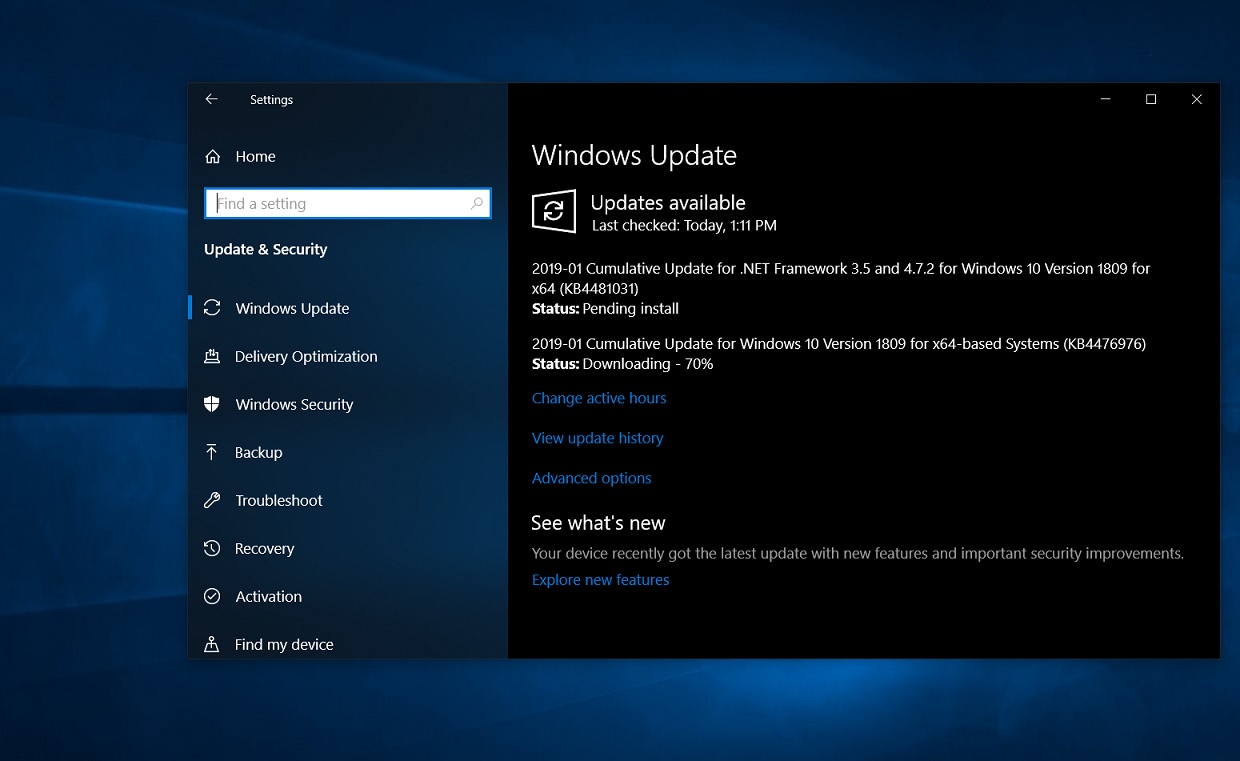 Microsoft says that the company has addressed the compatibility issues with AMD R600 and R700 display chipsets.
A compatibility issue with games which used 3D Spatial Audio mode has been addressed in this release. The update also fixes an issue where the audio playback may not respond if you play Free Lossless Audio Codec (FLAC) audio content.
The update also fixes a bug which caused File Explorer to stop working when users turned on timeline feature by tapping on the 'Turn On'. Microsoft says that the bug was experienced on some PCs when the "Allow upload of user activities" group policy was disabled.
Microsoft has also included a fix for an issue that prevented users from installing a Local Experience Pack from the Microsoft Store. This issue was experienced on certain PCs when the language was already set as the active Windows display language.
Windows 10 Build 17763.292 also addresses an issue with two-way audio during phone calls for some Bluetooth headsets.
Known issues
After installing the update, users might not be able to load a webpage in Microsoft Edge with a local IP address. Microsoft is aware of another issue where some apps that use the Microsoft Jet database with the Microsoft Access 97 file format may fail to open in some cases.
Microsoft says that this issue could be experienced if the database has column names greater than 32 characters.
Windows 10 version 1809 phased rollout
On a related note, Microsoft recently announced that the phased rollout of Windows 10 version 1809 has begun and you will finally start getting the new feature update automatically if your PC is compatible.
The October 2018 Update introduces several new features, including the Your Phone app that allows you to text from a PC if you have an Android phone and Microsoft's mobile app.