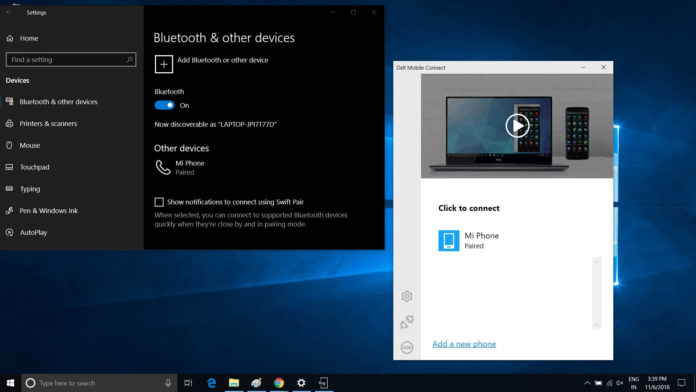 Back in 2018, Dell unveiled a new app called Dell Mobile Connect which is the company's first PC-smartphone integration service. The app basically allows you to make and receive phone calls directly, send and receive SMS from your PC. All you need to do is download the Dell Mobile Connect app on your PC and Android device.
The functionality of the Dell Mobile Connect app is not limited to phone calls and SMS integration, it goes beyond that. While the app is preloaded on Dell laptops, you can still download, install and use it on a non-Dell computer.
At CES 2019, Dell announced that the company's Mobile Connect app is getting advancements in file transfer, UI improvements, and more this year.
The PC maker said that Mobile Connect will allow Android users to drag and drop photos and files from their handset to their PC. Similarly, you can also move files from your PC to the phone.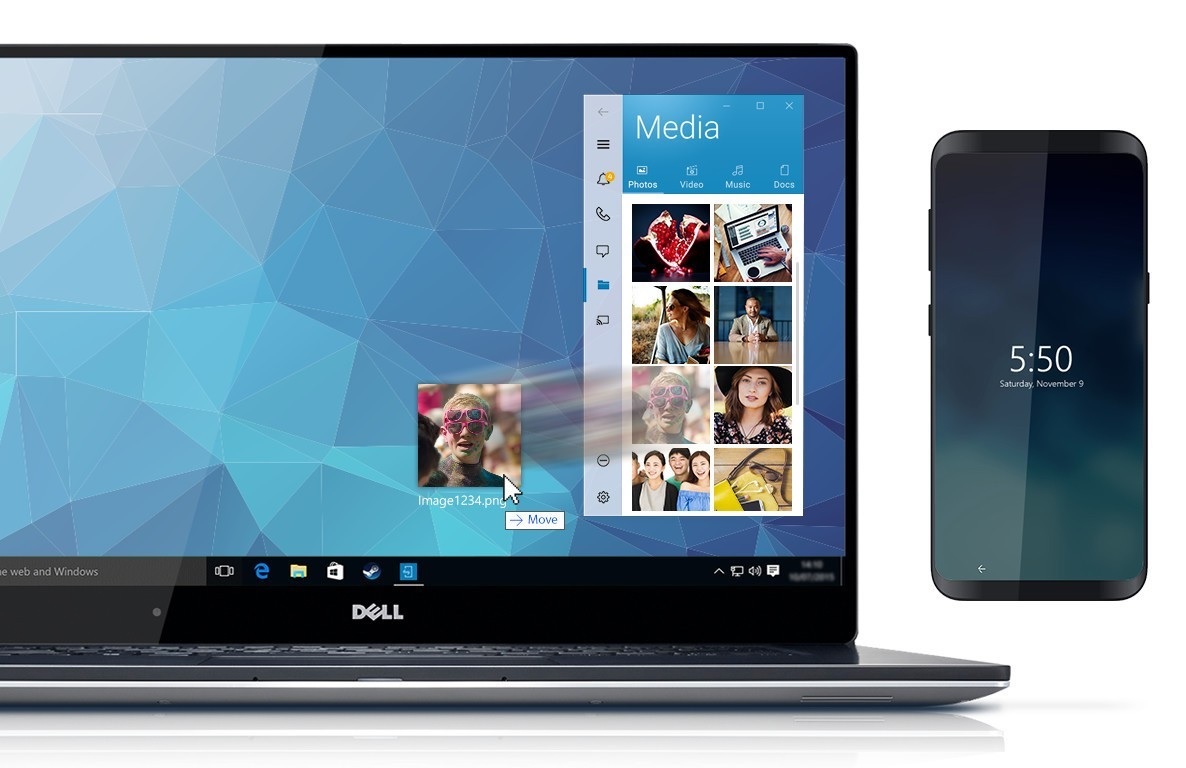 Dell is also working on refined UI for Mobile Connect app and the next update would make the app look more modern.
Dell Mobile Connect is officially available for free on Dell devices including the Alienware, XPS, Inspiron, Vostro, and G Series lineup. To download it on any device, open the Microsoft Store, search for the app and follow the on-screen instructions.
As noted above, Dell's Mobile Connect app allows you to manage your phone calls and text messages directly from your PC. You can also get a notification from apps such as Snapchat and mirror phone to your PC. This allows you to open all your Android apps on your computer.
Microsoft is also working on improvements for Your Phone app which will get mirroring feature and other functionalities in a future release.