A newly discovered Microsoft patent filed last year suggests that the company is exploring Surface devices with an updated USB-C connector. The current 2-in-1 lineup of the Surface hardware does not come with a USB-C slot but the software giant is reportedly working on adding USB-C to its Surface family of products.
Microsoft's patent aims to improve the design of the USB-connector and make it a slightly more convenient experience for users when they connect a USB-C cable for data transfers or charging.
The patent application highlights notable improvements over the current generation USB-C connector and details a technique where the USB-C port may use magnets to easily keep the connection cable in place.
The patent is titled "Magnetically activated latch mechanism" and it was published last week by WIPO.
The patent suggests that an updated magnetic port would work similarly to the Surface connector. In other words, the port should allow users to attach and remove the cable effortlessly. It's a small but an important change as it would offer a better experience and improved usability given customers love the Surface connector.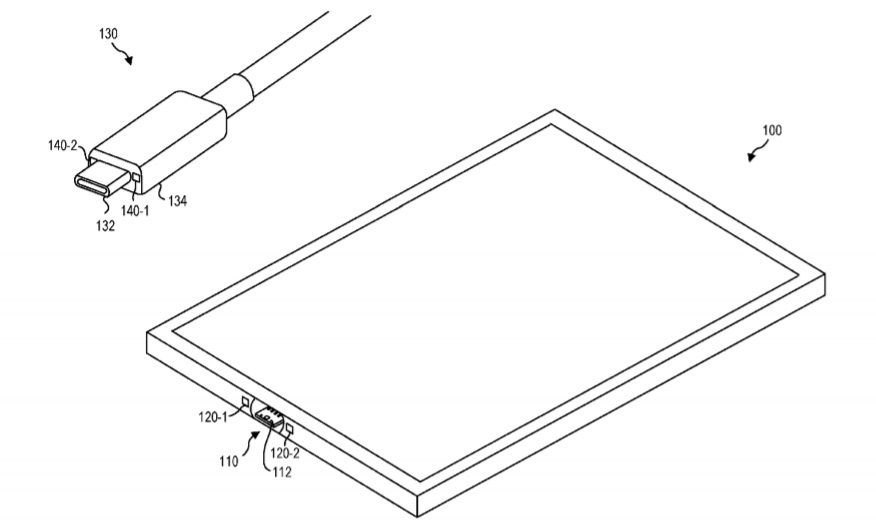 "A magnetic receptacle is described. The receptacle includes an electronic connector having an engagement feature on one or more sides of the electronic connector. The engagement feature is configured to engage a latching feature on a magnetic protrusion. The receptacle includes one or more receptacle magnets positioned adjacent the magnetic receptacle configured to deactivate the latching feature on the magnetic protrusion. In one implementation, a magnetic plug is described. The plug includes a plug tip. The plug includes one or more latching features. The plug includes one or more plug magnets positioned adjacent the plug tip. The one or more plug magnets are configured to cooperate with one or more receptacle magnets to transition the one or more matching features between an engaged state and a disengaged state," the patent description reads.
At the moment, the design has only been patented. It's not known if a similar USB-C design could make it to the Surface lineup.