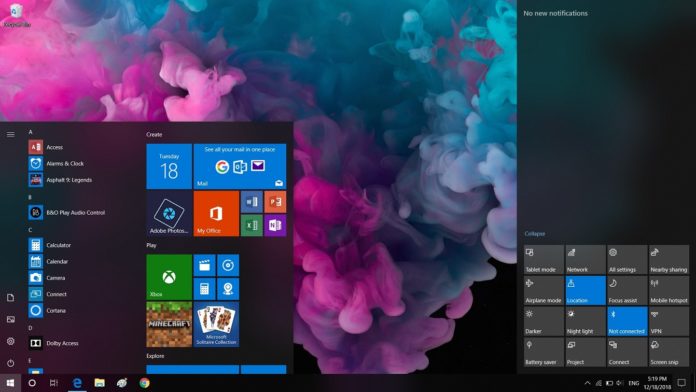 Last week we reported that Windows 10 October 2018 Update is rolling out to more devices if the users manually check for updates. Today, Microsoft has updated the support document to announce that Windows 10 October 2018 Update is now widely available.
The support document says that Windows 10 October 2018 Update will start downloading if the user manually opens the Settings page and tap on 'Check for updates' button.
"Rollout Status as of December 17, 2018: Windows 10, version 1809, is now fully available for advanced users who manually select "Check for updates" via Windows Update," the updated support document reads.
Most of the devices are compatible with Windows 10 October 2018 Update and the new version of the OS is available for a wide variety of configurations. Microsoft has started pushing the update out to more devices as the company is not aware of any other critical issues in Windows 10 version 1809 and the users are also not reporting any new problems.
It's important to note that the October 2018 Update isn't always offered automatically on all devices but manually checking for updates from Windows Update now offers Windows 10 version 1809. In most of the cases, you won't experience any unexpected issues during or after the installation.
If you're ready for Windows 10 October 2018 Update, you can open the Settings app > Update & Security page and start hitting the Check for updates box. Don't check for updates if you don't want to install the October update now.