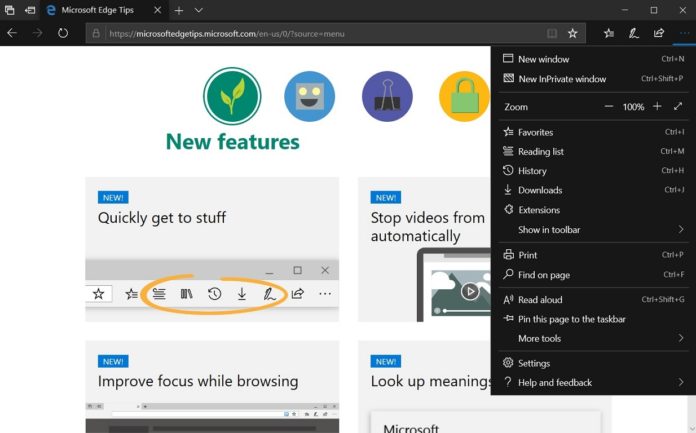 Microsoft's next version of Edge browser for Windows 10, 8, 7 and macOS will be based on the Chromium codes. Microsoft has already confirmed that their Edge engineering team will contribute to Chromium community and improve the performance, features and experience of all Chromium-based browsers on Windows 10.
In a Reddit discussion, Microsoft engineer recently confirmed that the Edge browser will support Chromium extensions. It looks like Microsoft is also working on some much-needed improvements for Chromium before revamping Edge experience.
Today, we noticed a post on Chromium forum which confirms that the software giant is considering accessibility improvements for Chromium-based browsers.
We discovered a Chromium forum post from Microsoft's engineer Rossen Atanassov whose team wants to implement and ship UIAutomation Provider Mappings for Chromium.
According to Microsoft's document, UI Automation Providers is a software object that would expose the elements of a program's UI to help or allow accessibility applications such as Narrator to retrieve information about the element and invoke its functionality.
If the UIA is implemented in Chromium source code, the browsers such as the new Edge and Chrome itself would be able to deliver the best experience to users who choose to browse with apps such as the Narrator.
The browsers will be also able to access the mappings in a secure method and integrate with Windows accessibility system through the official Microsoft's API.
"Microsoft UI Automation (UIA) provides programmatic access to most user interface (UI) elements of desktop applications, as well as web content and web applications. This API enables assistive technology (AT) products, such as screen readers, to provide information about applications, their UI and contents to end users. With this information ATs can allow user to manipulate applications by means other than standard input," Rossen explains in their post on Chromium forums.
Microsoft's engineer says that there is no risk involved and there won't be any impacts to the core web platform.
Microsoft is working with the Chromium team and the feature could be implemented in a future release.