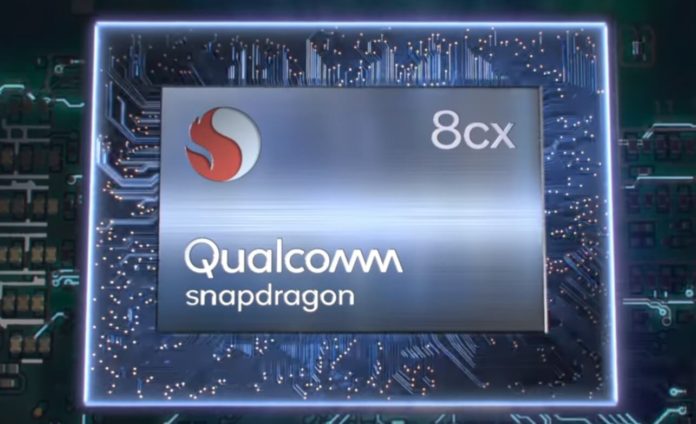 Today at Snapdragon Summit, the chipmaker Qualcomm announced Snapdragon 8cx for Always Connected, Always On Windows 10 devices. This new high-end Snapdragon 8cx chipset will power 2-in-1s instead of smartphones and tablets.
At its event, Qualcomm shared more details about the chip that will rival Intel that powers the high-end PCs.
Qualcomm also detailed how its Snapdragon processors can contribute to the PC industry and address the battery backup and internet connectivity problems.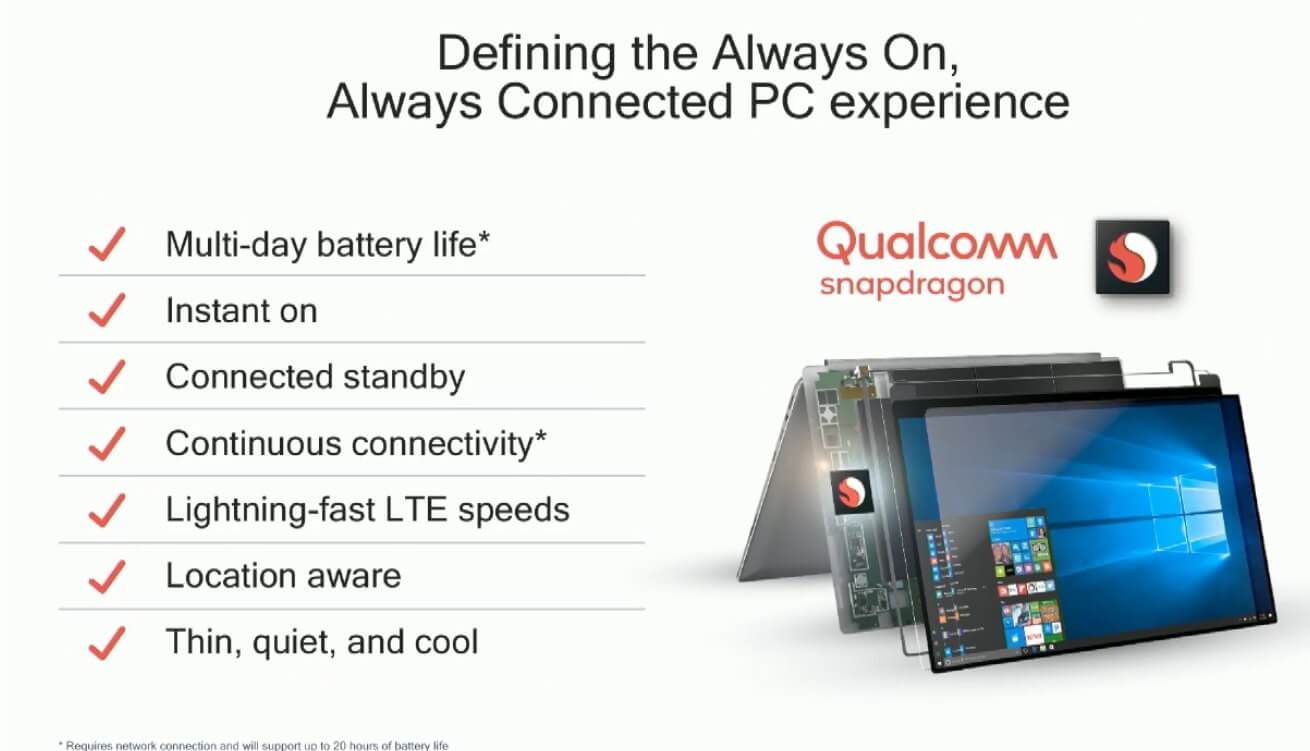 According to Qualcomm, the Always Connected PCs powered by its Snapdragon processor will offer the following features:
Long lasting battery backup.
Instant on, Always Connected functionalities.
Continuous connection and lightning-fast LTE speeds.
Thin, quiet, and cool.
Snapdragon 8cx
Earlier this year, Qualcomm unveiled Snapdragon 850 platform which is made specifically for Windows laptops. The new Snapdragon processor takes the Windows on ARM project to the next level.
Qualcomm is calling the 8cx its "most extreme" package yet. This new platform promises a major boost to Windows performance. The key changes include enhanced AI and machine learning capabilities, improved performance and up to 24 hours of battery backup from traditional 2-in-1s.
Snapdragon 8cx specifications
The Snapdragon 8cx is more powerful than the Snapdragon 850 and it is set to come out next year.
The Snapdragon 8cx, a 7nm chip that's currently in testing and it's going to power the future Always Connected PCs from Microsoft partners. This is the most powerful and fastest Snapdragon chipset ever made. The new system-on-chip (SoC) features the highly-anticipated eight-core design.
The platform also contains support for faster LPDDR4X memory which ensures faster performance.
The Qualcomm's "Extreme" chipset for Windows 10 ARM devices promises better performance, more power, improved connectivity and up to 25 hours battery backup.
The Snapdragon 8cx also brings a brand new GPU which is called Qualcomm's Adreno 680 and it's much faster than the previous generation. Qualcomm says that Adreno 680 is 3x faster and 60% more efficient than the GPU bundled with Snapdragon 835 devices (the first-generation Always Connected PCs).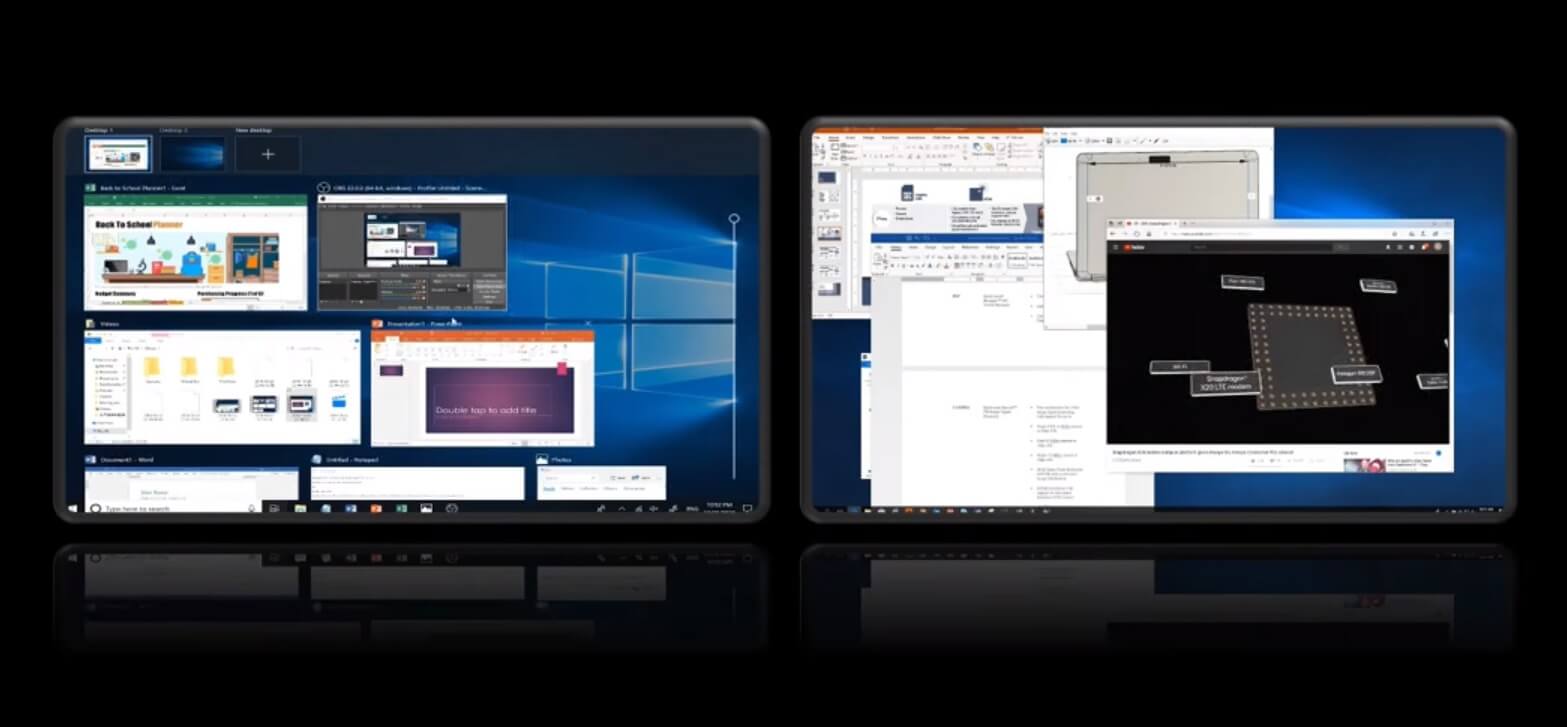 The new Snapdragon platform comes with support for Quick Charge 4+, Dual 4K HDR monitors, NVMe storage and x24 LTE modem which offers high internet speed.