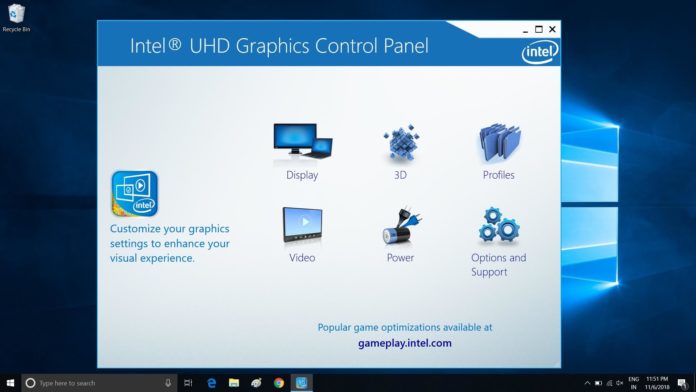 Intel has announced its own Windows Modern Drivers for Windows 10 as Microsoft appears to be changing the way the operating system works with hardware drivers.
Intel says that Microsoft recommends Windows Modern Drivers for Windows 10 version 1809 (October 2018 Update) and to meet the requirements, Intel will begin rolling out the new Windows Modern Drivers this month.
What is Windows Modern Drivers?
Windows Modern Drivers also known as Universal Windows Drivers enable developers (such as Intel) to create a single driver package that would run on multiple form factors including desktop, tablet and future devices.
The Universal drivers can be rolled out via the built-in Windows Update or the customers can download it from Intel or manufacturer's website.
The WMDs (Windows Modern Drivers) is another attempt to improve the experience across various hardware. The chipmaker maker such as Intel can develop a modern driver that can be released to the machines.
The OEMs are still allowed to customize the WMD for their devices. However, Microsoft would be able to test base drivers on compatible Windows 10 hardware.
"Because a base driver can be used across all systems that share a hardware part, Microsoft can test the base driver broadly via Windows Insider flighting, rather than limiting distribution to specific machines," Microsoft explains in a support document.
Intel Windows Modern Drivers for Windows 10
Intel says it will be delivering Modern Windows Drivers today and these drivers can be installed on Windows 10 Fall Creators Update or newer.
It's worth noting that the new modern drivers will replace the current drivers, which are now termed as legacy.
There is no need to worry about anything as Intel and Microsoft have worked together to make this transition seamless. Intel version 25.20.100.6444 is the first WMD or UWD based drivers and it's available for download via Intel's website.
Intel Graphics Driver UWD version 25.20.100.6444 is available for Windows 10 Fall Creators Update, Windows 10 April 2018 Update and Windows 10 October 2018 Update.
This new version of Intel Graphics Driver is based on UWD or WMD, and these drivers are not backwards compatible with the previous graphics drivers which are not considered Legacy.
For whatever reasons, if you decide to revert to a Legacy driver, you would need to uninstall the new drivers via Windows Apps and Features setting and reboot the system. "Failure to do so may result in minor to catastrophic issues on your system as well as system instability," Intel warns.
Intel also notes that you should not use Have Disk or the INF file to install the latest drivers.
As always, you can use Intel Driver & Support Assistant (Intel DSA) to download and install the latest drivers for Intel products on compatible drivers.
If you want to grab the new Intel Modern Driver and install it manually, head to the Intel's website.
What's new in Intel Graphics Driver 25.20.100.6444
Intel Graphics Driver 25.20.100.6444 comes with several new changes and improvements. This update adds support for 12 new games including Fry Cry 4 and introduces some new features listed below:
It comes with Automatic Game Tuning Feature
If you use OpenGL, the RAM consumption will now be lower.
The battery life has been improved and it's noticeable only when you use Display Refresh Rate Switching (DRRS) on supported monitors.
The update introduces stability improvements for Vulkan Driver.
The update has fixed bunch of issues. For example, a bug where Windows Advanced Display Settings may show incorrect bit-depth on some primary monitors has been addressed and you will no longer see the inaccurate colours.