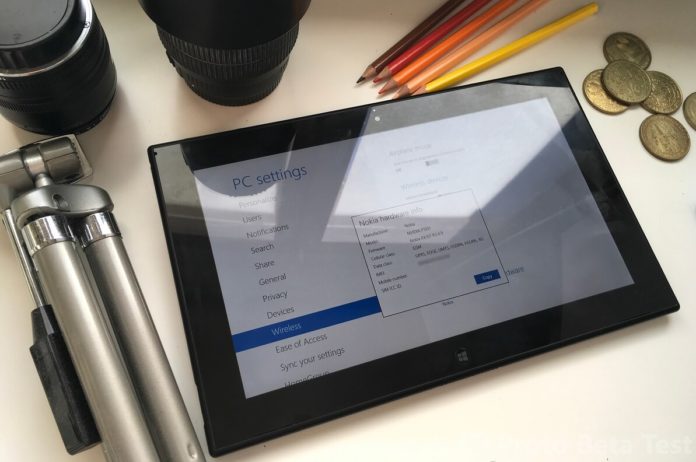 Today, the real-life images of Nokia Vega have appeared online and it runs Windows RT out of the box. The cancelled Nokia Vega (RX-107) resembles the look of the Lumia 2520 but there are noticeable design changes.
Back in the old days, Nokia was working with Microsoft on multiple projects (phones and tablets). While several smartphones were released by Nokia under the Lumia brand, there were a bunch of devices that the company cancelled before the launch.
The Finnish phone maker Nokia only managed to launch a single Windows RT tablet called the Nokia 2520 and it was codenamed, Sirius. According to Evan Blass, Nokia was reportedly working on no less than 4 tablets running Windows operating system.
Nokia was considering 4 tablets codenamed Illusionist, Mercury, Pine and Vega/Atlas models. But the company apparently changed its plans and only managed to unveil a single Windows RT tablet which was not a huge success.
Nokia only released a single tablet, the Lumia 2520 (Sirius)…but it killed off at least 4 more: Illusionist, Mercury, Pine, and Vega/Atlas

— Evan Blass (@evleaks) June 20, 2015
Nokia Vega features and specifications
Just like the Lumia 930, the Nokia Vega featured ceramic volume rockers and power button. There is a SIM tray as well for the cellular connectivity. Unlike the Lumia 2520, the cancelled tablet featured a physical button for the Windows start screen on the front panel.
According to the report, the Nokia Vega was going to a boast a 10-inch display and it would have been smaller form factor just like the Lumia 2520.
The internal specs include a 10.1-inch display with a resolution of 1366 x 768, 8-megapixel rear camera and 1-megapixel front camera. It was powered by NVIDIA Tegra 3 Quad-Core CPU with 32GB of internal storage and 2GB of RAM. The device weighed around 800g and the charger bundled with the tablet was AC-500U with output DC 20V 2.75A and input AC 100-240V 50-60Hz 1.25A.
Nokia's Lumia 2520, the company's first and last tablet saw the light of day in 2013 and it was made available for purchase in December 2013. The tablet achieved moderate popularity among consumers.
It's important to note that Nokia Vega was cancelled by the smartphone maker and it's not coming to the market.
Microsoft and Nokia also worked on several devices such as a bezel-less Lumia branded phone, Lumia Mclaren and other phones that were eventually cancelled.
Nokia Vega might have been a successful device if the company had released it. Nokia's mobile business is acquired by HMD Global and the company is once again making new smartphones with the legacy quality.