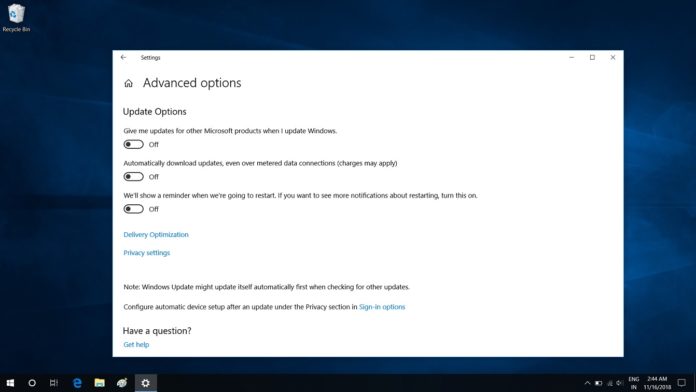 Microsoft recently shipped Windows 10 19H1 Build 18282 to Insiders in the Fast ring and the company has introduced several new features including a light theme which can be enabled from Settings > Personalization > Color.
Another important change that Microsoft introduced with this weeks' Windows 10 19H1 preview build is improved Windows Update settings page. With Windows 10 19H1 Build 18282, Microsoft is introducing two new features that would improve the Windows Update experience.
Dealing with Windows Update is quite challenging for many users and Microsoft is aware of the difficulties that customers experience. Microsoft is refining the Windows Update setting page to include two new options – Pause updates for 7 days and intelligent active hours.
Pause updates option
Pause updates option is not a new thing and it's also available in Windows 10 October 2018 Update or older versions but the feature to delay Windows updates is buried deep down in settings page. With Windows 10 19H1 update, Microsoft is bringing it to the main screen.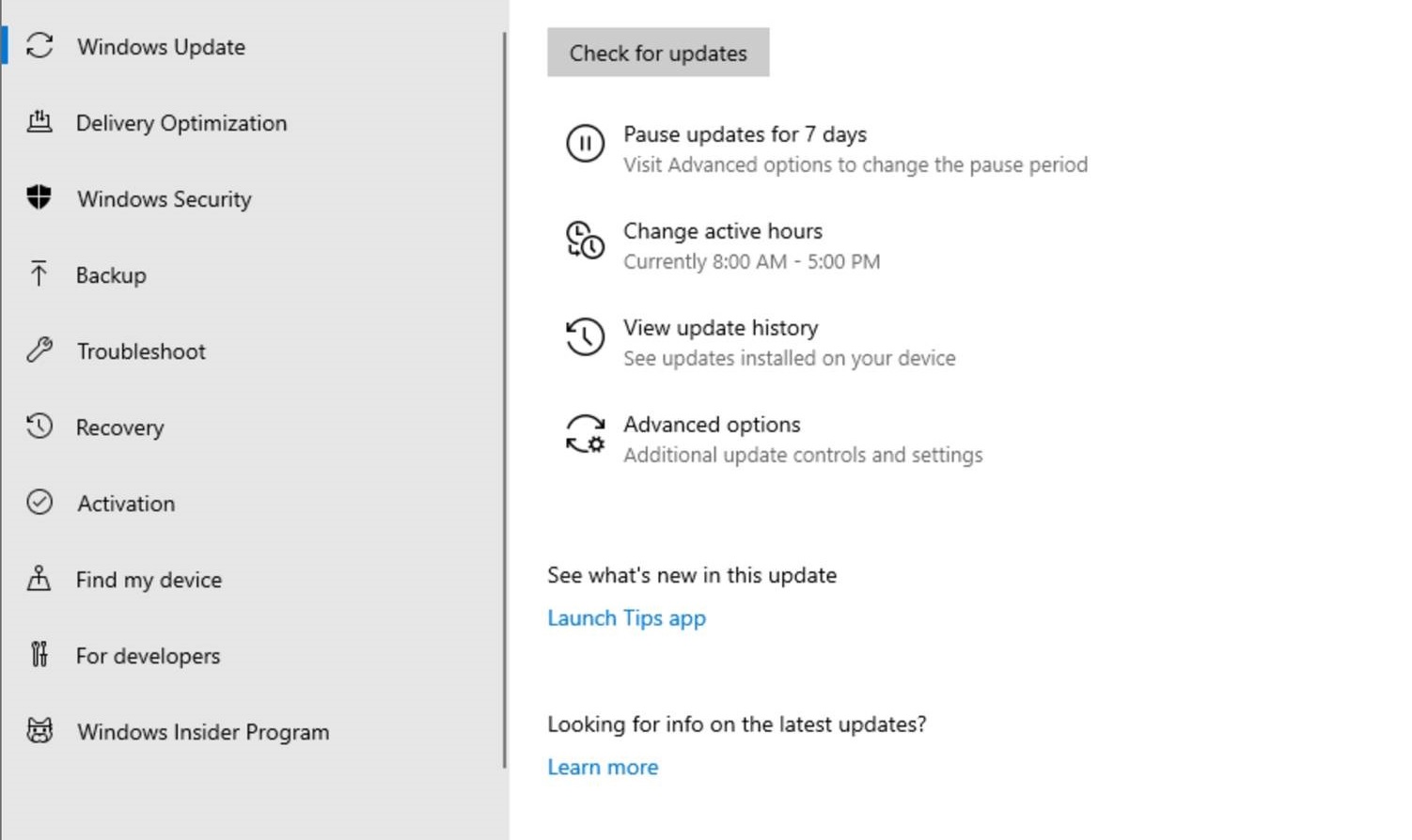 This is a small but an important change as it makes it easier for users to pause the process of downloading and installing Windows updates. You can configure the settings to pause the Windows update for a user-defined number of days. For example, it's set to 7 days by default and you can adjust it or modify the way it works from the advanced setting page.
Microsoft says that pausing updates in Windows 10 won't stop the downloading and installation of Windows security, Windows Defender updates. Microsoft will allow the critical updates to bypass the pause updates setting to keep your PC secure.
Intelligent Windows Update
Windows Update comes with Active Hours which is the time when you ask Microsoft to not update your computer. This setting is getting better with Windows 10 19H1 and the feature is called "Intelligent Active Hours".
You will need to enable this setting manually via Settings > Update and Security > Windows Update > Change active hours.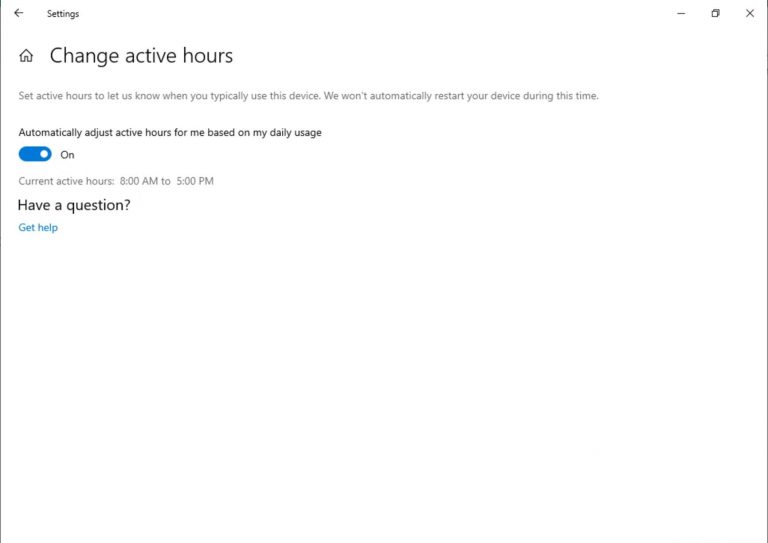 The new active hours setting analyzes your activities and automatically adjust Active Hours based on your behaviour. It's a neat change as it would reduce the unexpected Windows Update reboots.
This change shows that Microsoft is listening to the feedback from customers and the update experience is clearly on the right path for everyone on Windows 10.
The improved Windows Update settings will with the 19H1 update and according to Microsoft's typical release schedule, the next big update will land in April 2019.