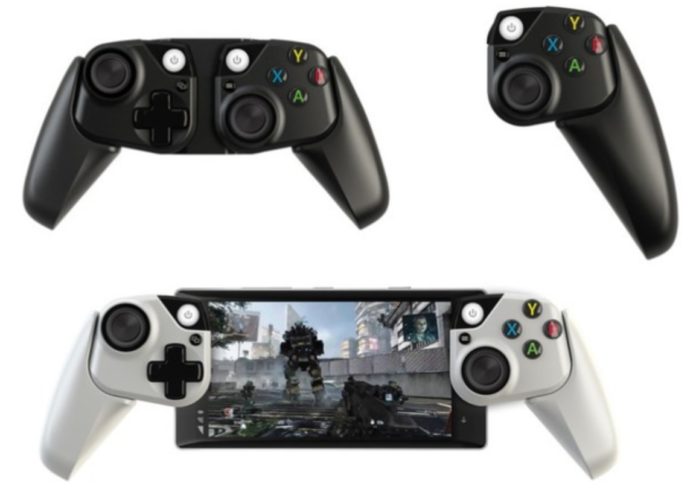 Microsoft might be working on an innovative controller that you can use with your smartphone. This could be the company's attempt to expand the Xbox brand and it certainly makes sense given the software giant is very serious about the gaming business.
Microsoft Research document showed off a prototype of the Xbox controller for the mobile devices and tablets. It's a prototype from Microsoft Research so there is no confirmation whether such a product will be produced by Xbox hardware team or not. But these prototypes provide us with a glimpse into how they could work.
The document shows that the software giant's research team has developed a prototype which would split into two pieces and attach to both sides of a phone to expand its gaming capabilities. In other words, Microsoft's controller would be able to convert the device into a full-fledged gaming console.
The smartphone gamers using Microsoft's controller won't need to touch the screen controls when playing games, thanks to the company's hardware-based input method. It's likely that Microsoft is still working on the controller and it could hit the market soon.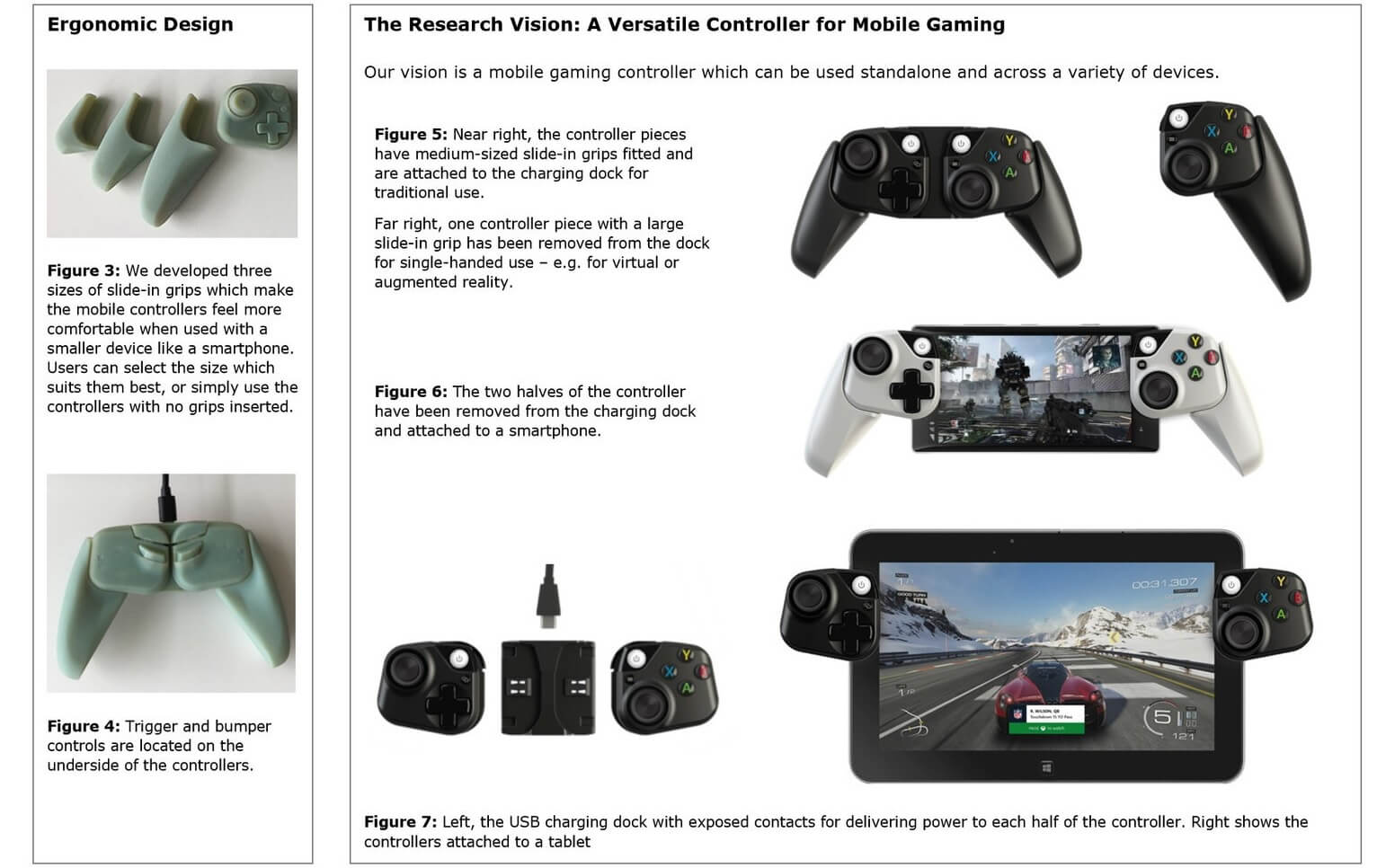 "A number of cheaper products allow a smartphone to be clipped into or onto a modified handheld gaming controller; these include the ION iCade mobile, the GameCase, the GameVice and products from Moga. However, the fixed form of these accessories means they are bulky and inflexible," Microsoft explains in a document.
It certainly makes sense to improve the mobile gaming and as Microsoft is fully committed to the gaming business, we won't be surprised if the company brings such a controller to the market. Microsoft has stopped making smartphones so the controller would be aimed at Android and iPhone.
Microsoft's gaming business
Microsoft is working on several other projects including the long-rumoured Project xCloud which is supposed to bring the high-quality gaming experience to any computing device via the streaming technology powered by Microsoft's cloud.
This is a huge project for Microsoft and CEO Satya Nadella discussed it recently during the earnings call.