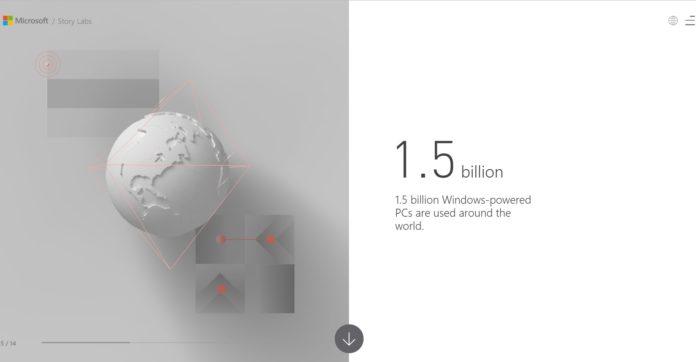 The advent of smartphones, handheld devices and tablets have changed the way we work but the Microsoft's Windows is still powering billions of devices. Microsoft's Windows remains the number one operating system for the PC users, according to reports.
According to new data from Microsoft, Windows is being used on 1.5 computers around in the world. Microsoft updated 'By the Numbers' website to note that Windows is running on 1.5 billion computers out there.
As first spotted by Neowin, Microsoft quietly updated the By the Numbers website to share new facts and news. For example, the website notes that Microsoft's Cortana has been asked 18 billion question since its launch and Windows is on 1.5 billion computers.
Microsoft recently confirmed that Windows 10 is running on 700 million active devices and the new figure suggests that Microsoft's latest OS is powering almost half of the entire Windows-powered PC base which is great news.
According to stats from StatCounter (a third-party firm), Windows 10 is the most popular version of Windows and Windows 7 is the runner-up with close to 40% market share. Microsoft is expected to end support for Windows 7 in early 2020 and this would boost the market share of Windows 10.
Most recently, Microsoft announced Windows 10 October 2018 Update which brings PCs closer to the phones. Microsoft offer services like Office, Edge, Launcher and others on Android and iOS devices. This approach has improved the overall Windows experience as users can resume their mobile work on PC, send and receive text messages, access notifications and more without touching their smartphone.