It looks like Windows 10's highly anticipated feature Sets is not ready for testing yet as Microsoft's Brandon LeBlanc has confirmed that the software giant is still working on Sets.
Windows 10 Sets is an impressive feature that would group your favourites apps together for a more productive experience. Windows 10 Sets brings tab-like interface to apps such as File Explorer, Office, Microsoft Edge and others.
Sets was originally slated to be a part of the Windows 10 October 2018 Update (codenamed Redstone 5). The feature is now expected to arrive with Windows 10 19H1 (Spring 2019) update but it appears that Sets is not yet ready for beta testing.
In a tweet, Microsoft's Brandon LeBlanc revealed that the Sets feature is not ready for Windows Insiders and there is no ETA to share.
"No ETA unfortunately," Brandon LeBlanc explains. "It's more of its not ready".
No ETA unfortunately.

— Brandon LeBlanc (@brandonleblanc) October 25, 2018
Microsoft removed Sets from Windows 10 October 2018 Update in order to continue making it great and the feature is not available in the preview builds of Windows 10 19H1 either.
About the Sets interface
Windows 10 Sets is a great new idea that would change the way you use a computer. It's a really interesting feature as it basically groups apps, browser tabs and File Explorer together as tabs. It looks and works just like the web browser tabs.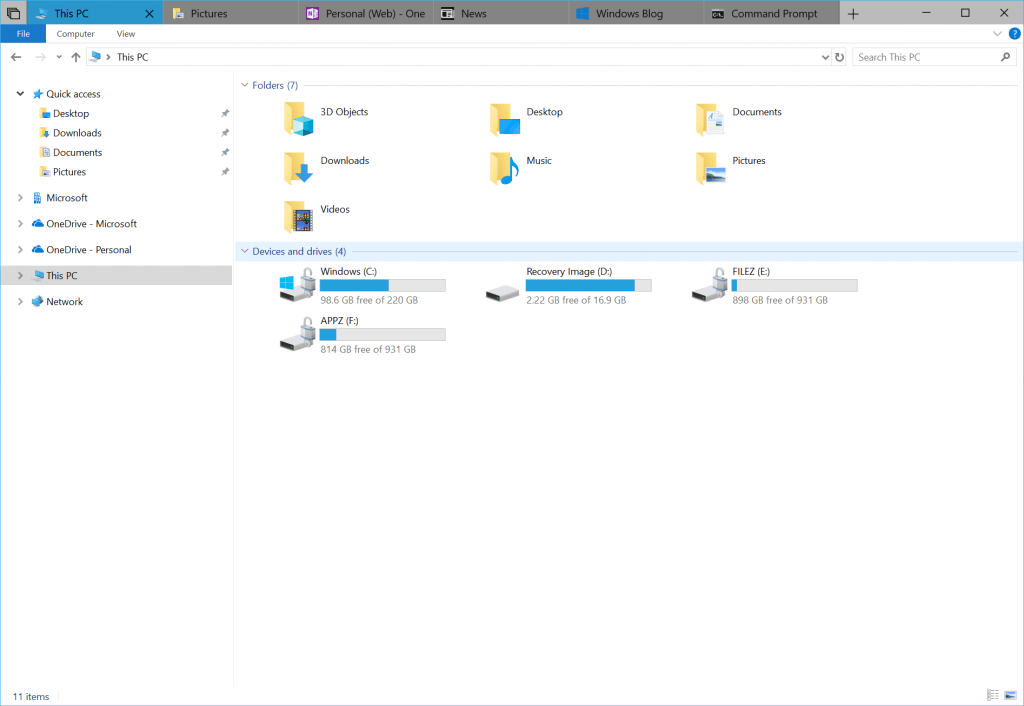 For example, you can work on a Word document, PowerPoint and Microsoft Edge at the same time from one window. The most interesting part of Sets is that the feature would work with Windows Timeline so you can pick up that work regardless of where you are. The grouped documents, Edge, File Explorer and other apps can be pulled up on your machine at office or home.
Microsoft will allow Insiders to test the Sets feature and get valuable insight from excited users before pushing the interface change to everyone.
The feature might arrive later this year for Insiders and in the month of April for the general public. According to Microsoft's typical release cycle, Windows 10 19H1 update is projected to be finalized in March ahead of a public launch in April.