Don't want a smartwatch or band on your wrist? No problem. Microsoft might be working on a wearable device 'smart rings' which is a smart gadget that you can wear in a more discreet manner.
The smart ring is a wearable that you can wear in fingers and you can use it to perform features that are useful for mobile or computing devices. For example, a smart ring can help you pay for things via NFC, notify us of alerts on our connected devices and even track health activities like heart rate and fitness metrics.
First spotted by us, a patent titled WEARABLE DEVICE TOUCH DETECTION was published by USPTO on 11th October 2018 and it was filed by Microsoft on 11th June 2018.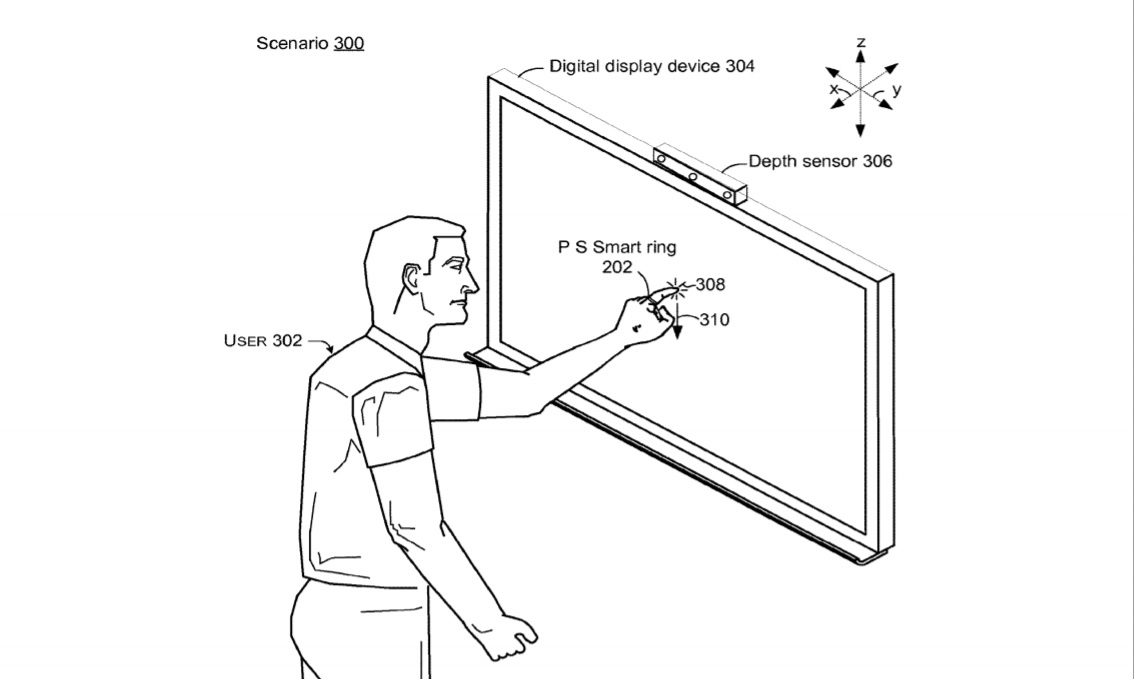 The patent shows off a smart ring that would work with a variety of devices including large screen displays, as shown in the above screenshot.
"Increasingly users interact with their mobile devices on the go. Many users continuously utilize various device applications. For instance, users listen to music on mobile devices while traveling, and constantly check E-mails. Shoppers browse through their shopping lists and do price comparisons while shopping, among others," Microsoft explains in the background section of the patent application.
The patented technology is explained below:
"The description relates to smart rings. One example can include a finger band configured to accommodate a user's finger. This example can also include a set of pressure sensors positioned on an inner surface of the finger band and configured to sense changes to tendons of the user's finger as pressure differentials and to output associated signals. The example can further include a gesture component configured to interpret the signals from the set of pressure sensors to identify individual actions performed by the user's finger".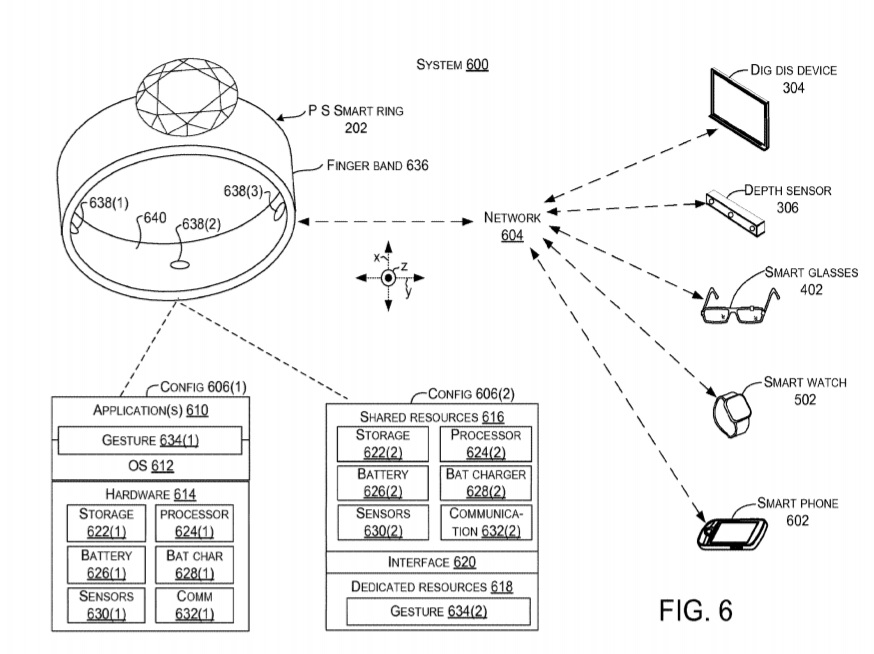 "In summary, at least some of the present implementations can offer a low-power wearable smart ring that can enable users to enter gestures by interacting on arbitrary surfaces. The smart ring can use energy efficient finger-tendon based touch detection and audio-based motion detection to capture user interaction instances. A light-weight mufti-classifier solution accurately classifies different gesture primitives. In one case, using a 10 mAh battery powered by energy harvested from an NFC-enabled smart phone, the ring can support more than 10 hours of active user interactions," Microsoft explains.