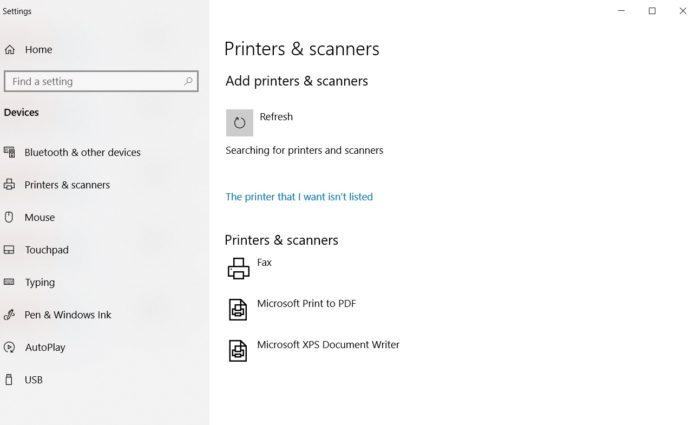 Microsoft pushed out the latest Windows 10 October 2018 Update to the general public on October 2nd. The update was later blocked due to major issues found during and after installation.
However, the company has introduced some new features in the Windows 10 version 1809. Starting with the latest version, Windows 10 users will now receive Printer drivers through Windows Update.
The Printer and scanner drivers are no longer part of the operating system and you would need to have an internet connection to install the latest printer driver updates. However,
if you don't have access to the internet, Windows 10 would install a Mopria-compatible printer that requires no external driver.
In a blog post, Microsoft explains that the company has moved the printer drivers to Windows Update. This minor change is not only going to improve the overall experience but it will also provide more storage space to users. It's important to note that Microsoft won't ship these drivers with the OS and the system will install them through Windows Update when you install a printer.
Microsoft says users in certain cases might experience some issues, but the company is working on making the implementation of updates as smooth as possible.
Users who have already installed the latest Windows 10 version 1809 would need to install the new printers or scanners from Windows Update. However, this will not be the case for users who are upgrading from an older version of Windows 10 to version 1809 since the hardware is already installed on their PCs.
If in case, the system is not connected to or is unable to connect to the internet, then Microsoft says that Windows 10 would install Mopria compatible printers which do not need other drivers.
The Redmond Giant has updated version 1809 with the Mopria compatibility since not all printers are compatible with Mopria.
"Starting with Windows 10, version 1809, Windows has added support for Mopria-compatible Wi-Fi printers. When a driver is not available, Windows can install these printers without you needing to install any additional software or drivers," Microsoft explains.
The key takeaways
If you've upgraded from a previous version of Windows 10 to version 1809, you may not notice any differences.
But if you install a new device, the driver for the printer will be downloaded and installed through Windows Update.
In other news, Microsoft is expected to re-release Windows 10 October 2018 Update sometime this and more details will be shared soon. The company is reportedly investigating the reports and Microsoft has a tool to recover the lost content.