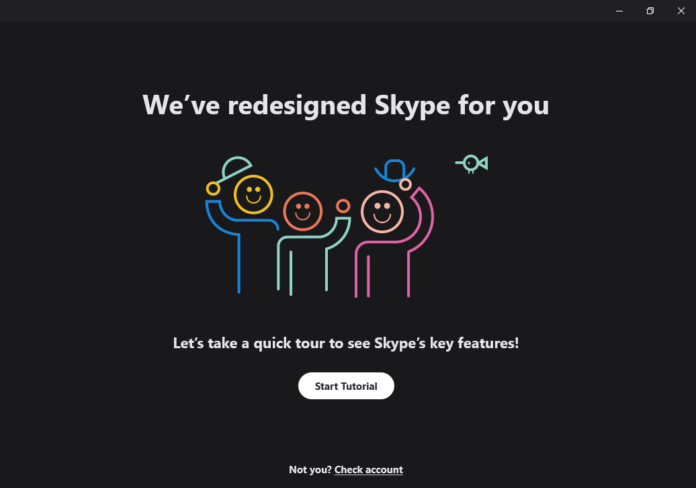 Microsoft has been working on releasing a new update for its Skype UWP app for Windows 10 users. A little while ago, Microsoft confirmed that it plans to the UWP app with Skype 8 and add more features to the app.
The Redmond Giant yesterday released the Windows 10 October 2018 update to all Windows 10 users globally. The latest Windows 10 update replaces the company's Universal Skype application with the new Skype 8 version.
The new Skype 8 is already available as a standalone desktop application for Windows 10 users. The new version of the Skype app is a cross-platform app which brings new features like Call recording, Private encrypted conversations.
The Skype version 8 also supports add-ins for Spotify and Giphy which gives access to third-party services directly from the conversations.
The new Skype 8 version introduced with the Windows 10 October 2018 Update now also supports add-ins for the Microsoft To-Do. Users will now be able to open the tasks pane to manage their to-do lists along with creating a new task directly from any Skype message after logging in to the Microsoft To Do.
What's new in Skype for Windows 10
To-Do integration: You can now add tasks to your To-Do list directly from Skype.
Call recording: The highly anticipated call recording feature is here and you can now record the call so you won't forget something important.
Private Conversations: Microsoft now encrypts Skype conversations, audio chats and multimedia files such as video and audio.
Themes: You can now customize your Skype experience.
In group chats, you can finally use @mentions and more.
Another new feature of the new Skype 8 version is the support for integration with the Windows 10 Share charm, MyPeople. The Skype will also be able to receive notifications even when the app isn't running.
Microsoft also confirmed that the new Skype app will be receiving regular feature updates (probably at the same time as the other platforms) to bring it on par in terms of features which are already available on the company's classic Skype app.
If you have downloaded the company's latest Windows 10 version, then do let us know your experience in the comments below.