The next-generation Surface Hub devices will be rolled out in the market by 2020 and the rumour has it that the devices will be running Microsoft's modular and secure platform codenamed "Windows Core OS".
As pointed out by The Verge's Tom Warren, Microsoft has demoed the prototype version of Windows Core OS for Surface Hub 2. In the demo, Microsoft's presenter rotated the display of the Surface Hub 2 and the software (which is reportedly called Windows Core OS) is seamlessly following the movement to orient in real time.
According to reports from multiple publications, Windows Core OS is a modular platform with different composers for different form factors. AndromedaOS is a composer for dual-screen mobile device and Aruba is the codename of composer for the Surface Hub.
Windows Core OS – Microsoft's rumoured modular platform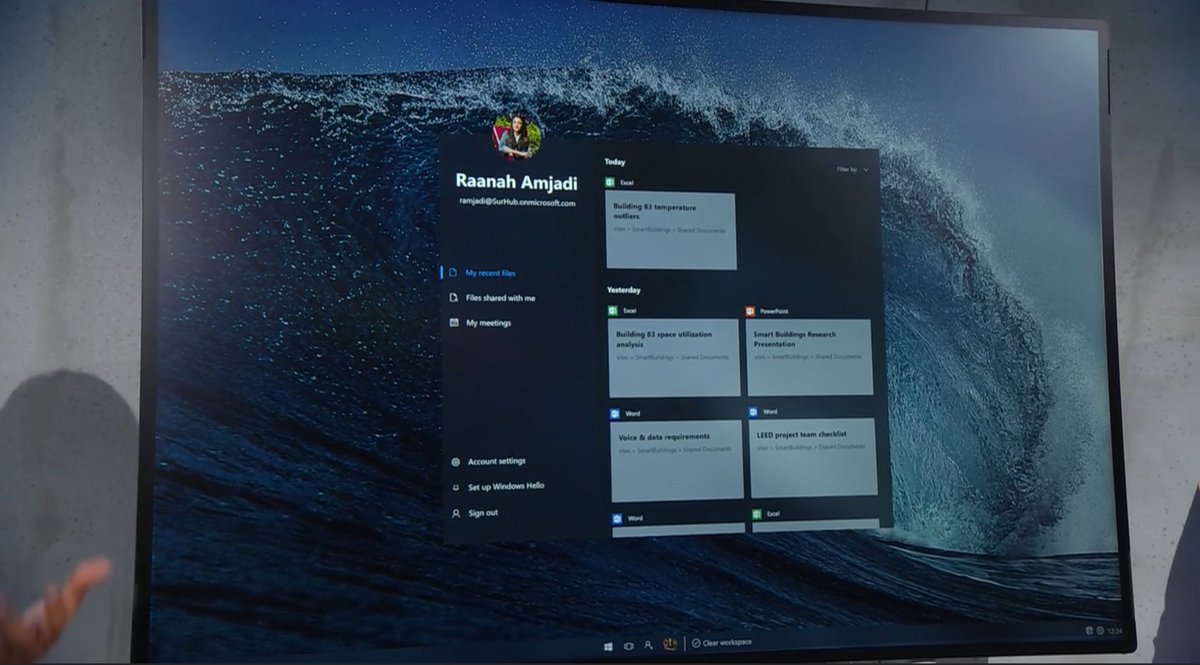 According to reports, Microsoft will bring Windows Core OS and C-Shell (Composable Shell) to all of its devices including the HoloLens, Surface Hub, Xbox and dual-screen Andromeda.
What's important to know is that Windows Core OS is an internal codename and Microsoft is not working on a new version of Windows with a new name. The modular platform can run on any device and it's going to be less legacy/Win32 constrained.
The Surface Hub 2 is arriving soon
The Surface Hub 2 itself is a modular device and it features a 4K capable display that can help businesses usher in a new world of digital office communication.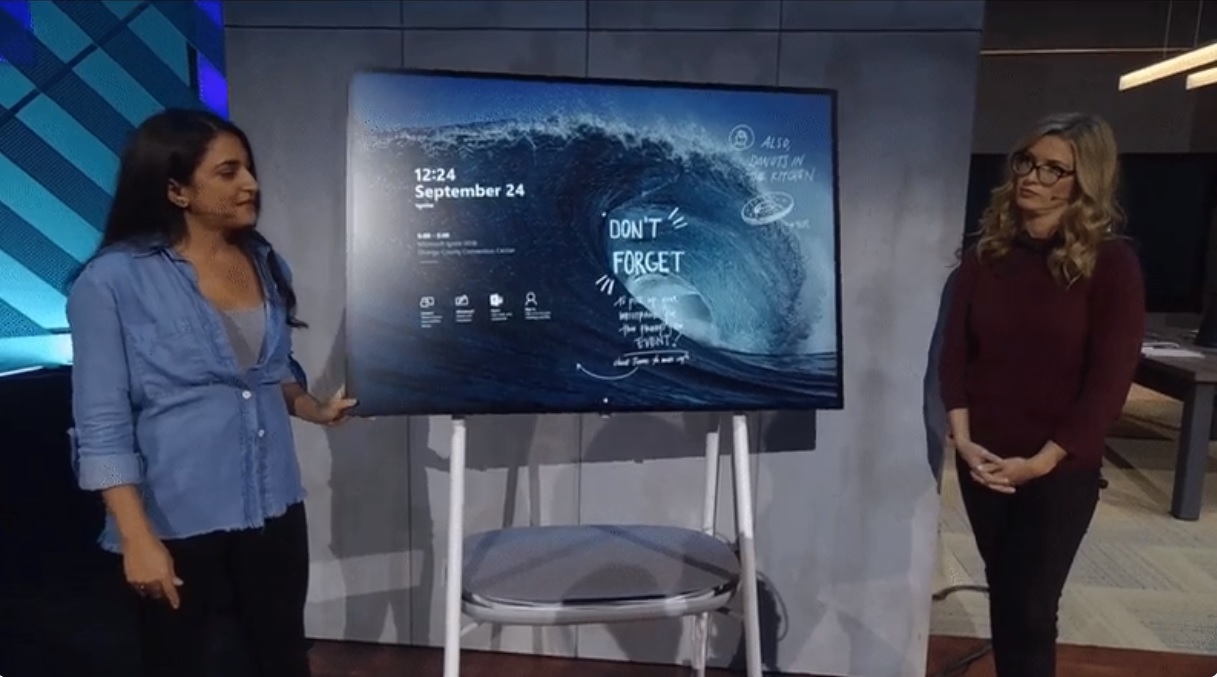 Microsoft today unveiled a few more ideas for the businesses and enterprises – the new Surface Hub 2S and Surface Hub 2X.
The new Surface Hub 2S is slimmed down variant of the current Surface Hub and it would target businesses who may already have the older collaboration devices.
imagine if your tablet display just rotated like the Surface Hub 2. This is Windows Core OS in action pic.twitter.com/d4ZDwIg0Gf

— Tom Warren (@tomwarren) September 24, 2018
At launch, the Surface Hub 2S will be using the older software and the new software update will be rolled out later. There's another device that Microsoft announced today – the Surface Hub 2X which is the next generation model and successor to the original Surface Hub.
The Surface Hub 2X will come with an advanced software (Windows Core OS?) and it will have the ability to tilt and rotate the display.