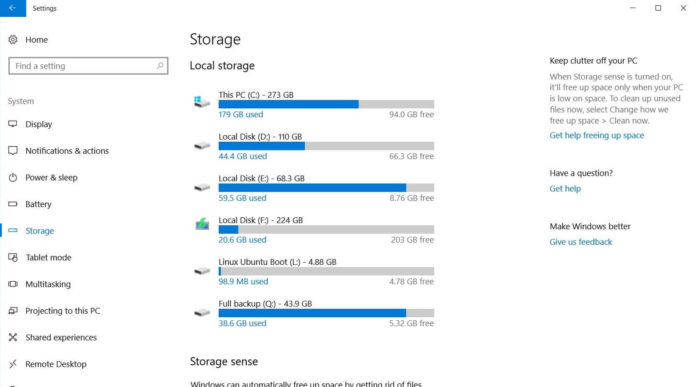 In a support document, Microsoft has acknowledged that Windows Update may fail on devices with low storage space. The support document was quietly published by Microsoft earlier this week and it could be a advice for the users who are planning to install Windows 10 October 2018 Update.
Microsoft explains that the systems that have limited storage space may fail to install updates. Basically, Windows Update may fail to check systems for storage space requirements before it begins the initialization process.
You can easily address this problem – by expanding the storage capacity of the device or by deleting the unused, system generated and temporary files.
"We recommend a regular regimen of system maintenance to help ensure that updates are successful. This includes deleting unnecessary and temporary files. It also includes maintaining awareness of available and allocated storage on systems. To free up disk space in Windows 10, use the following tasks," Microsoft explains.
You can easily fix the Windows Update initialization problem
Microsoft has also listed the workarounds that you should apply if your device is running low on storage. It could be a big issue if your PC is low on storage and Windows Update kicks off as it could cause the upcoming feature update to repeatedly fail.
Microsoft hasn't said exactly how much space the upcoming feature will require but you're always recommended to keep at least 30GB of free storage for a smooth upgrade experience.
Dealing with the low storage problem
You can use the legacy disk cleanup tool and the new free up space tool on your Windows 10 device to delete the junk files.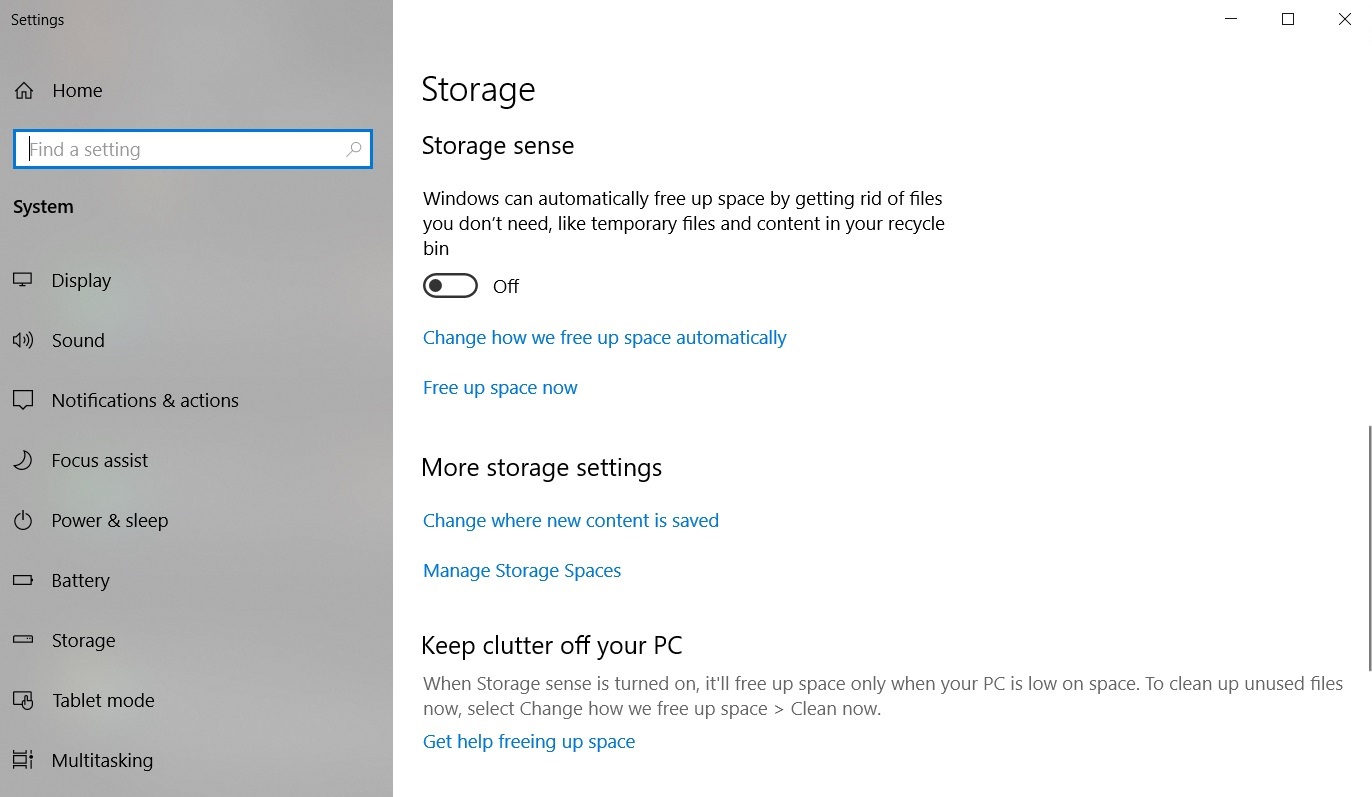 Free up space is a Windows 10 feature that basically lets you delete unnecessary or temporary files from your device.
Here's how you can delete junk files from your PC:
Open Start menu and select Settings.
Navigate to System > Storage
Select Free up space now under Storage Sense.
The system will determine what files and apps are taking up the most space on your PC.
You can then select the items (for example Temporary files) and click Remove files to start the process.
Microsoft has fixed most of the bugs in Windows 10 October 2018 Update and the RTM candidate will be announced soon. It is likely that Microsoft will deliver the RTM build to the Release Preview Ring Insiders by the next week.