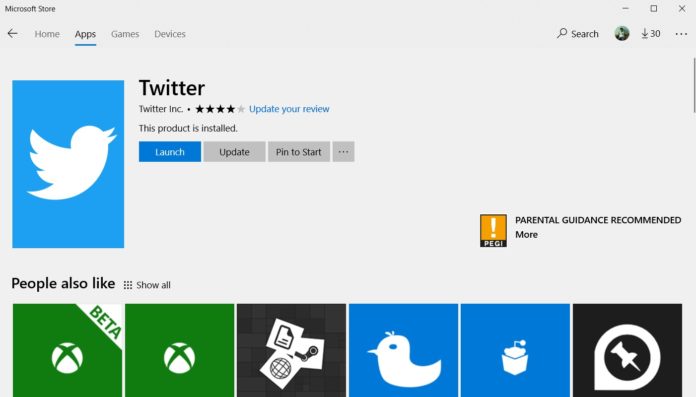 On September 17, the social media website Twitter started rolling out a new update for its Progressive Web App with several new changes. As expected, Twitter PWA for Windows 10 is also receiving a server-side update that adds the ability to add/remove people to/from multiple lists at once.
Twitter is betting big on PWA and the company recently started showing some users of its desktop website a new user interface that works and looks more like a native app. Twitter PWA offers same experience across all platforms.
The web app is designed to be faster and to feature support for the recently added bookmarks feature and other functionalities that only worked on iOS and Android.
PWAs are basically web apps so you are not supposed to download an update from the Microsoft Store. These changes will be applied automatically. You can find the list of new features and improvements below.
The new List info screen will allow users to change the list name or privacy settings quickly.
Twitter is also getting a new feature that would allow users to add/remove people to/from multiple lists at once. It's a fairly easy task to remove people. All you need to do is click the gear icon in a user's profile and select "Add or remove from Lists" from the dropdown menu.
You can now clickon your profile icon and tap the lists option to access all your lists. Similarly, you can open any profile and view their lists.
The update addresses the following issues with the app.
This update has fixed issues with drag and drop. Another bug that resulted in an overflow of long hashtags has been addressed.
Twitter is also deploying a fix to address media gallery display issues in RTL languages.
Twitter will translate the traditional Chinese and Norwegian languages more accurately.
The Direct Messages will be marked as read without any delay.
For those unfamiliar, Twitter's mobile-friendly Web interface is used to drive the Windows 10 app and it's designed to run smoothly on underpowered devices. If you're interested, you can open the Microsoft Store and download the Twitter app if you haven't already done so.