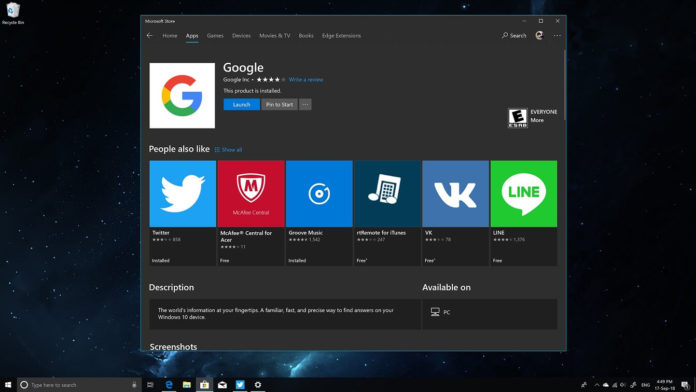 Google already had a pretty bad reputation in making apps for Windows Phone. The biggest reason why Windows Phone failed was the lack of apps. Especially the most renowned ones from Google like the YouTube app.
This trend continued with Windows 10 PCs as well. Till date, Google has published only one app in the Windows app store – the Google app. However, it might just be the case where Google could be in the phase of deprecating this one as well.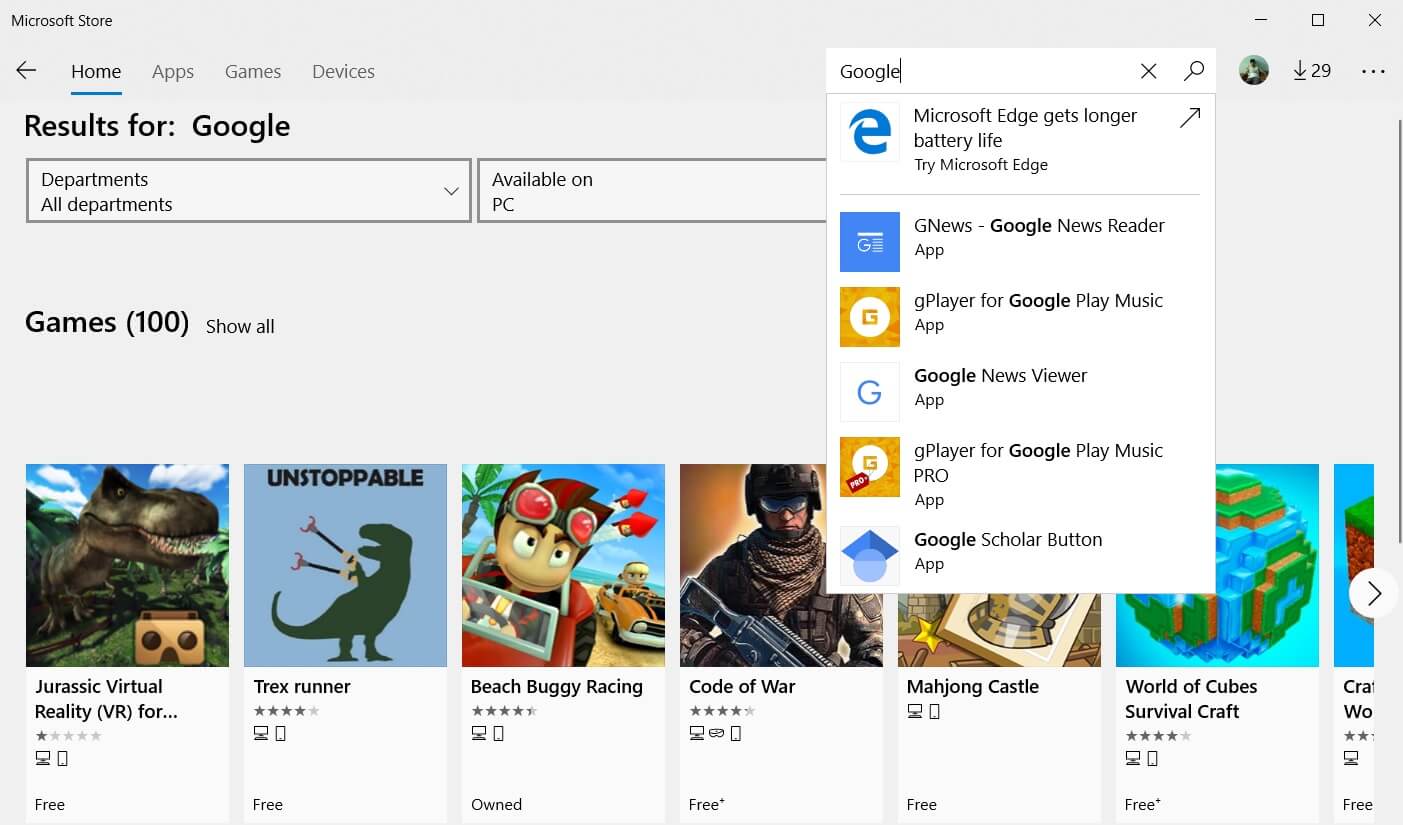 Searching for "google" in the Microsoft Store no longer pulls the app as the search result. However, the app is still published and can be installed and works without any issues. Now this happens right when the Google app stopped working on Windows Phones. This makes it quite inevitable that Google app for Windows 10 could be taken down at any point.
The direct link to the Microsoft Store for the Google app is here.