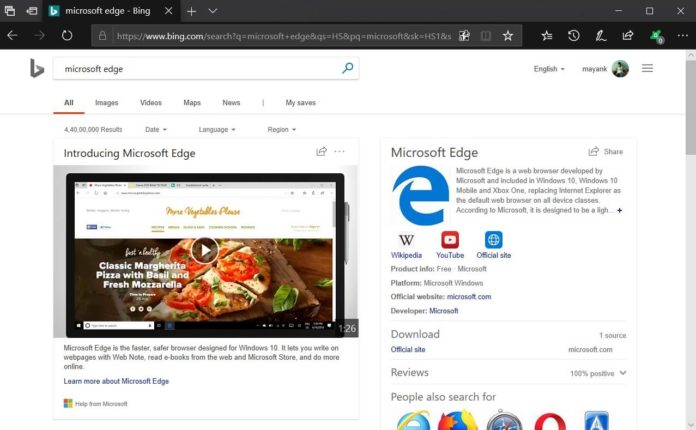 A report yesterday revealed that Microsoft is planning to recommend Edge browser on Windows 10 in an aggressive way. But as expected, this is just an experiment for time being and it won't be included in the public version of Windows 10.
The new recommendation or suggestion shows up whenever users attempt to install Google Chrome or Mozilla Firefox in preview builds of Windows 10 October 2018 Update. Unlike the previous suggestions of Edge browser in Windows 10, the purpose of this is rather controversial as the idea is to convince users to stick with Microsoft Edge.
"You already have Microsoft Edge – the safer, faster browser for Windows 10," the title of the warning reads. There are two options "Open Microsoft Edge" or "Install anyway," and a link that basically allows you to turn off the suggestions and recommendations like the above one.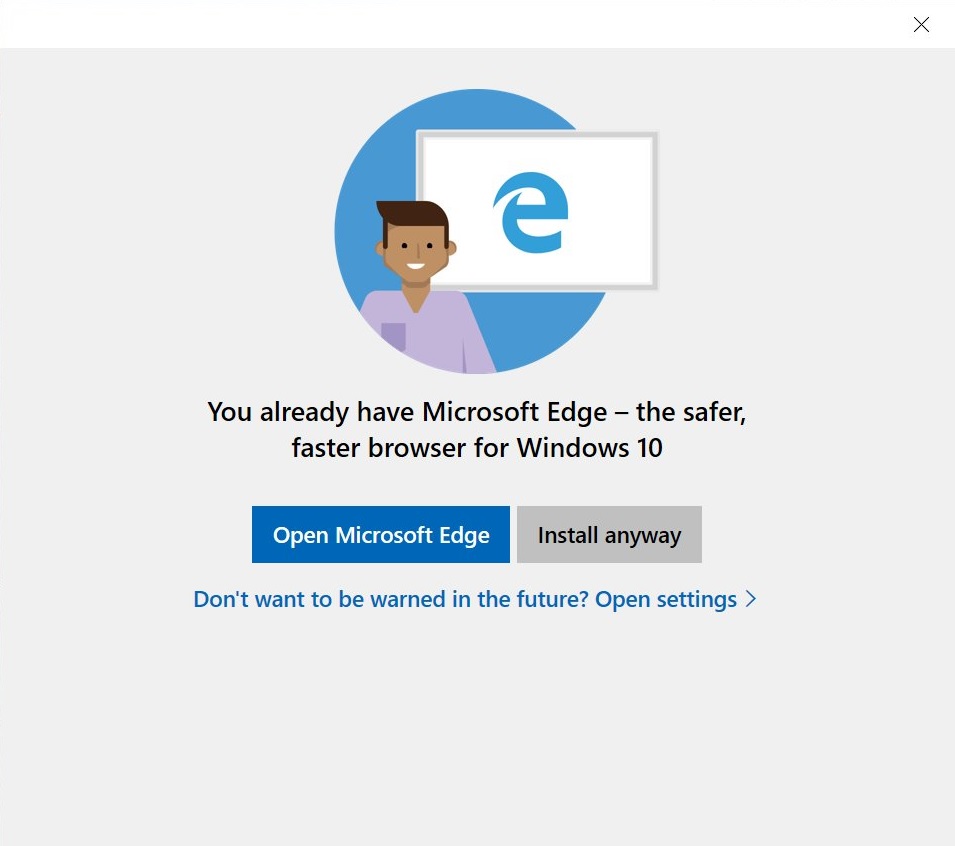 The link is featured right below the notification and you can click on it to disable all suggestions in Windows 10. Such an aggressive tactic is apparently not well received by the user community but there's no need to panic as Microsoft has confirmed that the testing was limited to Insiders only.
In a statement, Microsoft confirmed that the company is testing this suggestion in Windows 10 preview builds only and it hasn't been activated in the public version.
"We've tested this functionality with Insiders only – The Windows Insider Program enables Microsoft to test different features, functionality and garner feedback before rolling out broadly. Customers remain in control and can choose the browser of their choice," a Microsoft spokesperson explains.
Microsoft isn't the only company promoting its services in its own platform. YouTube and Google recommend Chrome over Edge and other browsers.