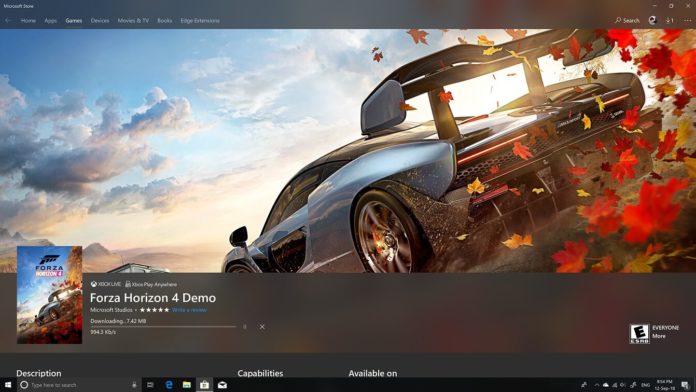 Forza Horizon 3 was among the most well received game from Microsoft. With it's native 4K resolution and impressive graphics, Playground Games and Microsoft together managed to pull out this game very well and was hugely popular among fans. With Forza Horizon 4, Microsoft yet again pulled-off the hype train with it's announcement on E3 of 2018.
Forza Horizon 4 is announced for both Windows 10 PC and Xbox One and features historic Britain in a shared open world environment. Similar to Forza Motorsport 7, Microsoft pushes dynamic seasons in Forza Horizon 4 as well.
"Dynamic seasons change everything at the world's greatest automotive festival. Go it alone or team up with others to explore beautiful and historic Britain in a shared open world. Collect, modify and drive over 450 cars. Race, stunt, create and explore – choose your own path to become a Horizon Superstar." – the Microsoft Store description reads.
Forza Horizon 4 also supports native 4K UHD resolution along with HDR10 and is an Xbox One X Enhanced title. Forza Horizon 4 is also a play anywhere title powered by Xbox Live. The total download size of the game amounts up to 28GB and can be downloaded from here.
The full version of Forza Horizon 4 will be available on October 2, 2018.