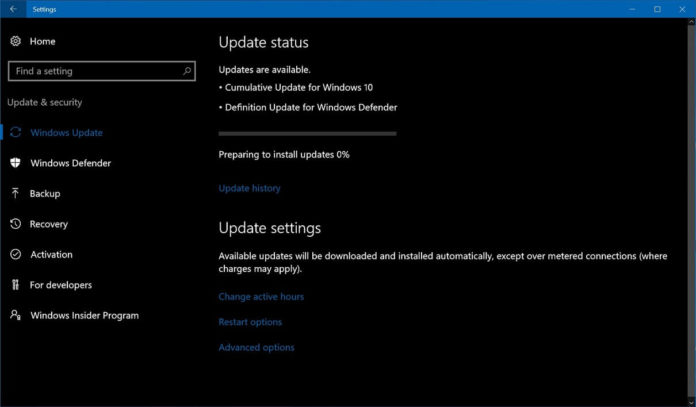 Microsoft has just released a new patch for Windows 10 Fall Creators Update (version 1709) devices. The patch advances the system to Build 16299.665. As always, the direct download links for Windows 10 KB4457142 are also available.
Windows 10 Build 16299.665 doesn't come with any new features or major changes for the operating system. Windows 10 KB4457142 comes with security fixes and general performance improvements.
For some reasons, Microsoft hasn't fixed too many issues with this release but it's likely that more changes will be included in the second batch of cumulative updates. If you've installed the update, you can confirm it by typing winver in the Start menu. The OS build number is 16299.665 or greater.
KB4457142 Download Links for Windows 10
Windows 10 KB4457142 Direct Download Links: 32-bit (x86) and 64-bit.
KB4457142 Windows 10 16299.665 Full Changelog
Surprisingly, Microsoft has provided a one-line changelog this month and the patch doesn't comes with anything else than security refinements.
Today's patch for Windows 10 Fall Creators Update has addressed security issues with both Internet Explorer and Microsoft Edge.
The software giant is also fixing security issues with Windows media, Windows Shell, Windows Linux, Windows kernel, Windows datacenter networking, Windows hyper-V, Microsoft scripting engine, Microsoft JET Database Engine, Windows MSXML, Windows graphics, Windows virtualization and kernel, Windows cryptography and Windows MSXML.
You're recommended to install the patches as soon as possible in order to remain protected and avoid any possible security issues.
The software giant has also fixed the vulnerability that was recently disclosed on Twitter.
Microsoft is not aware of any issues with today's patch. The update will install smoothly and work correctly on all Windows 10 devices. But we'll continue to monitor the forums and update the article if and when any problems are experienced.