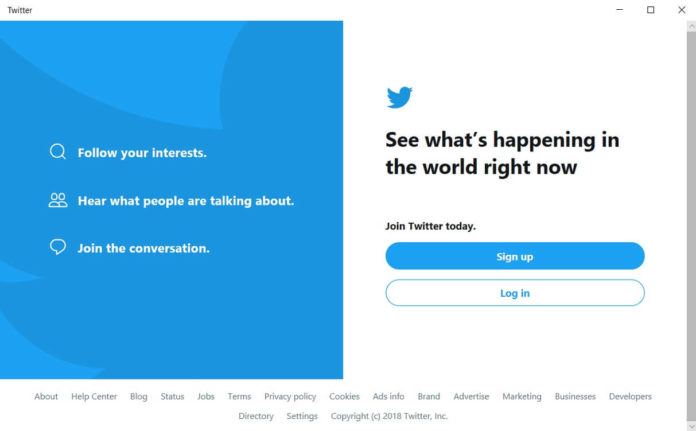 Twitter has just released a new update for its Progressive Web App on Windows 10. It comes with some improvements and new features. According to the changelog, Twitter has addressed an issue that caused the Swipe keyboard to crash when composing a Tweet.
The latest update is rolling out to the Twitter's progressive web app which is available on Windows, web and Android. Windows 10 Twitter app is a (PWA) and the changes are typically pushed out to the app via the server-side. So you don't have to update the app from the Microsoft Store.
Twitter's progressive web app is getting the following changes in today's update:
On mobile web, we use the language setting of your device. On desktop site, we've let users set their language independently. We're adding language selection to mobile web too. Some users will see their site switch to the language they chose on desktop. Update your language in settings.
Windows: Swipe keyboard should no longer crash when composing a Tweet.
Screen reader support: Confirmations and errors will now be read out (e.g. Your Tweet was sent).
We launched secondary inbox for Direct Messages (DMs). If you have open DMs, you will now see messages from users you don't follow separated out in a different "Message requests" tab, where you can accept or decline the request. More in this Tweet thread here.
Desktop: Videos will now autoplay on desktop. This setting can be changed under "Settings and privacy" > "Data usage" > "Video autoplay". This setting can also be changed under "Accessibility".
Desktop: We have added a new suite of keyboard shortcuts to use on the desktop experience! You can find all the available shortcuts here or by pressing the "?" key.
On touch devices, we now overlay the tweet actions bar and close button over the photo in the media viewer, resulting in less wasted space and a larger image display. You can tap to toggle the visibility of the controls, just like on native apps.