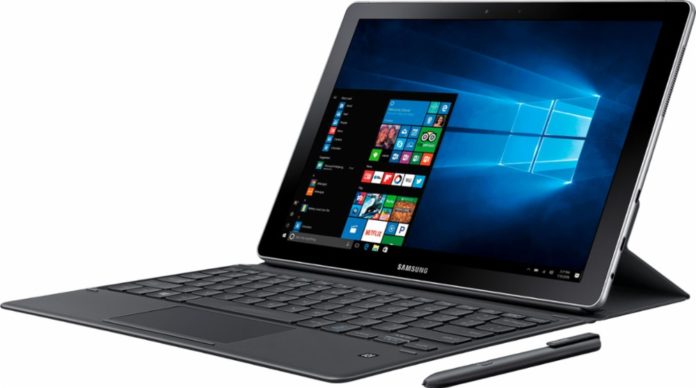 Samsung is believed to be working on a successor to Galaxy Book which is likely to be a  rival to Microsoft's very own Surface Book. What we know for sure is that the Samsung Galaxy Book will come with a touchscreen and in different variants with support for LTE and WiFi.
A couple of months ago, Samsung's new Galaxy Book was spotted on Russia's EEC portal. The model numbers and SM-W737, SM-W738, SM-W737A, SM-W737N, SM-W737V, and SM-W738N were certified by Russia's EEC portal. These models are likely to be versions of the same device with more capabilities like LTE.
Earlier today a report revealed that the device has obtained regulatory approval from South Korea's National Radio Research Agency (RRA).
Now we come across some WiFi certification pages that suggest the Samsung Galaxy Book 2 might run Windows 10 S out of the box.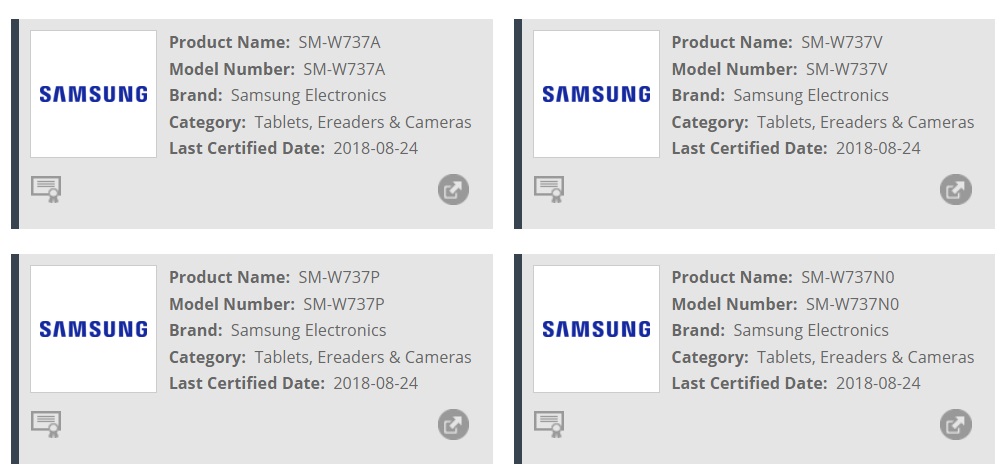 First spotted by us, Samsung's Galaxy Book 2 devices with model numbers SM-W737 along with their different variants were certified by Wi-Fi Org recently. The model number in the listing refers to Wi-Fi variant of the new Galaxy Book.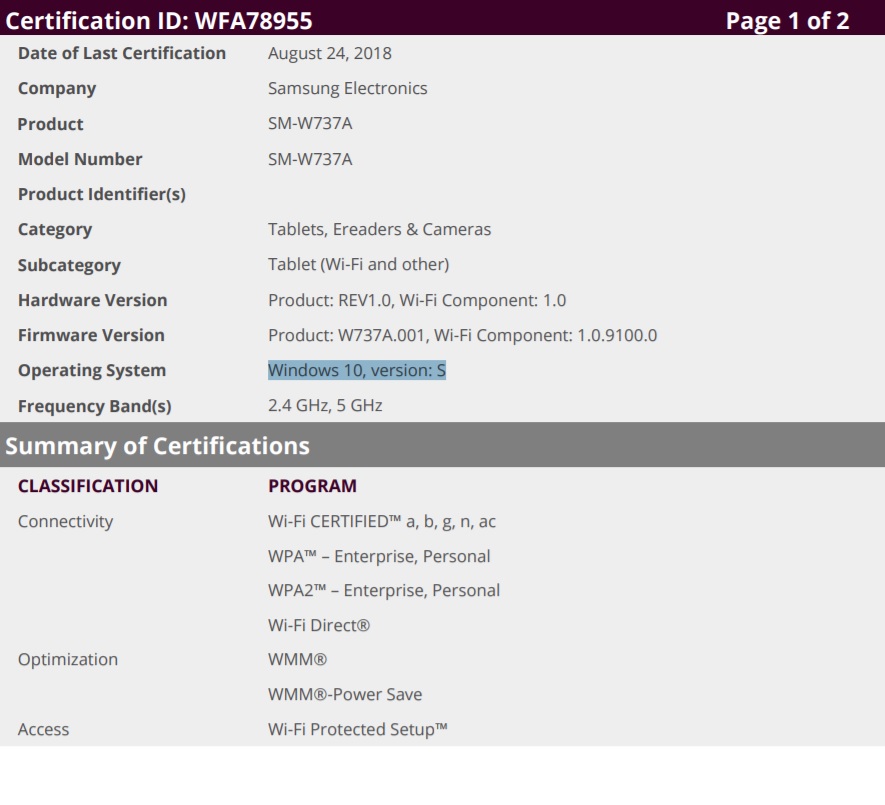 The listing of Samsung Galaxy Book 2 model number SM-W737A has revealed that the device runs Windows 10 in S Mode. For the moment, it's just better to take these details with a pinch of salt.
Samsung Galaxy Book 2 would be a 2-in-1 device similar to Microsoft's Surface and it's worth noting that other details such as the processor and RAM configuration are not available yet. Regardless of the processor, it'll be a neat addition to the Windows 10 device lineup.
There's a good chance that the company might unveil the new Galaxy Book later this year ahead of the holiday season. If the device is launched in the holiday season, it's likely that it would benefit from the growing sales in this industry.
The original Samsung Galaxy Book was launched last year with 10.6- and 12.0-inch screens and the South Korean offered support for the S Pen. There's a good chance that the Galaxy Book 2 will support LTE capabilities, Galaxy S Pen and the Pen will be sold as well.