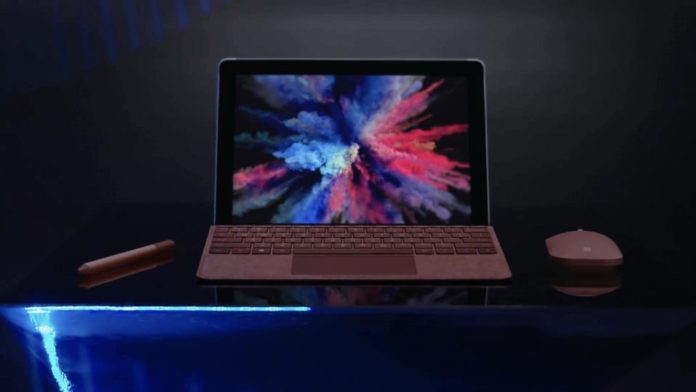 According to the latest reports from AdDuplex, Microsoft's latest entrant to the Surface family, the Surface Go now holds a market share of 1.24% of among the Surface devices. Microsoft which launched the Surface Go device on August 2nd in the US market enters the list of Surface devices and is now placed between the Surface Laptop and Surface Studio.
Surface Pro 4 still remains the most popular Surface device beating other two Surface Pro models. The Surface Pro 4 currently holds a market share of around 33% with Surface Pro 3 and Surface Pro at 18% and 17% respectively.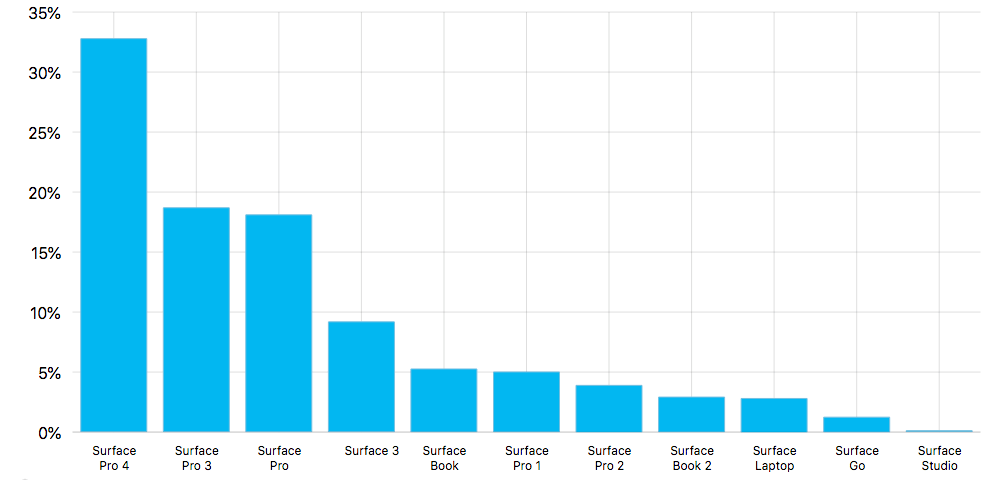 Microsoft launched the Surface Go keeping in mind the education sector with the device featuring a 10″ display and offering 7th Generation Intel Pentium Gold Processor 4415Y with 4 GB and 8 GB RAM options.
The Surface Go has been termed as the most affordable device among the Surface family with the device priced at $399. The device comes with Windows 10 in S Mode pre installed and you can get a full Windows 10 experience when upgraded from S Mode.
AdDuplex has also shared some new data about the Windows popularity for the month of August 2018. The current data shows the percentage of devices running the Windows 10 April Update.
The Windows 10 April Update is currently running on 86.7% of all Windows 10 PCs which is a slight increase of user base compared to 84% last month. Microsoft has almost completed the roll out of its current version of the OS and the company is scheduled to release its next major version of Windows 10 (RS5) in couple of month's time.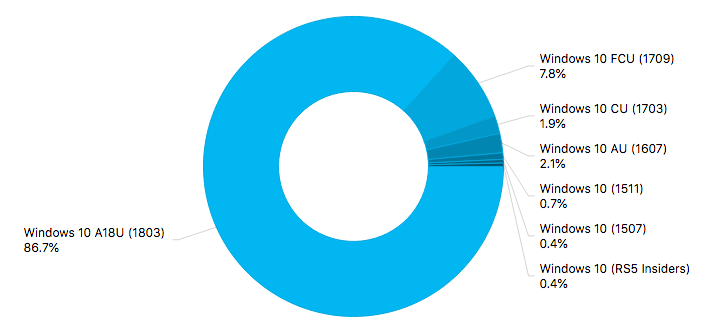 The earlier versions of the operating system have seen a decline with more and more users upgrading to Windows 10 April Update. The Fall Creators Update dropped from the earlier 10.3% to 7.8% and the Creators Update now on 1.9% compared to 2.1% last month.
The Anniversary Update user base dropped from 2.2% to 2.1% while a surprise increase of 0.1% has been seen in the unsupported 1511 version of the OS which now stands at 0.7% from 0.6% last month.