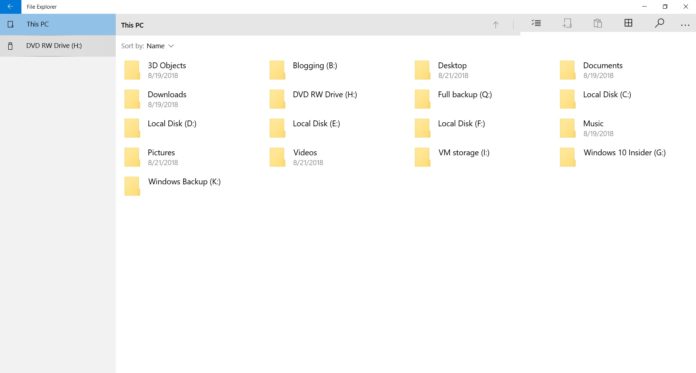 Microsoft has never publicly confirmed that the company is working on Windows Core OS but it's no secret that the software giant is upgrading apps and other parts of the Windows 10 operating systems to be more modern and adaptive.
Microsoft has quietly updated the hidden UWP File Explorer in Windows 10 version 1809 (Redstone 5) with new features and other improvements. The sources familiar with the development claims that Microsoft is still working on UWP File Explorer as the software maker prepares the apps and services for Windows Core OS.
For those unfamiliar, Windows Core OS is the codename of Microsoft's upcoming modular platform and it's supposed to power multiple form-factors including the tablets, dual-screen devices, desktops and large-screen devices.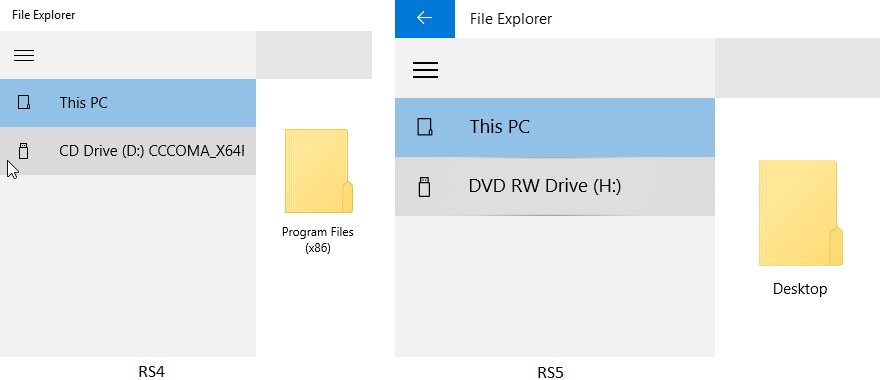 The UWP File Explorer in Windows 10 Redstone 5 comes with the following features:
The right-click menu has been updated with the new cut option and noticeable Fluent Design changes.
You can now drag and drop files between folders and drives.
You can right-click any image to set it as the desktop background
Microsoft has moved the toolbar from the bottom of the screen to the top for better accessibility.
UWP File Explorer makes sense on Windows Core OS
The report states that Microsoft is developing the UWP File Explorer internally for the rumoured Windows Core OS. A UWP File Explorer is lightweight and less-resource hungry and the development is meant for Windows Core OS rather than the current Windows 10 platform.
The devices such as the rumoured dual-screen Andromeda and tablets would benefit from the stripped down version of the file manager.