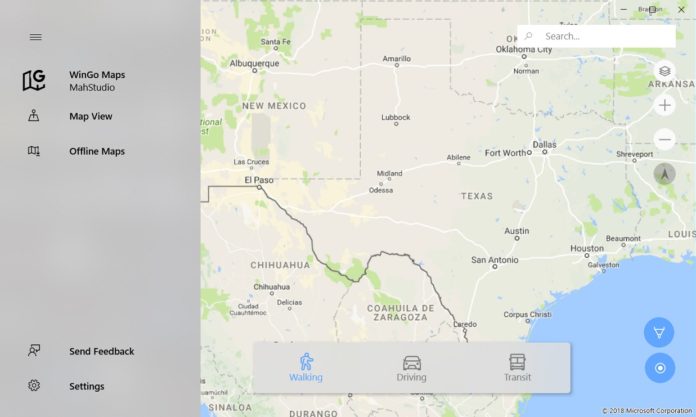 Microsoft has been struggling to deal with the lack of apps in the Windows Store for several years now, but slowly and steadily the app gap situation is getting better. For example, Progressive Web Apps initiative is helping Microsoft Store (Windows Store) to grow and it's believed to be one possible way to deal with this issue.
Google is not interested in Microsoft's Windows 10 App Store and the apps or services such as Maps and Photos by the search engine giant is not available in Microsoft Store. There's a third-party Google Maps app for Windows 10 which in theory is a UWP application that brings Google Navigation to PCs, tablets and phones.
It may not offer the best Google Maps experience on Windows 10 but it works quite well. There are some bugs and it works pretty well for pedestrians. Today, it's a getting a big update that advances WinGo Maps to version v1.5.105 and comes with the following changes:
Re-Coded from scratch.
New and better fluent UI for mobile devices.
New animations and smoother UI.
Now app can find your location so much faster.
Added New north button and removed old rotation control.
Localized voice navigation now should work by setting API Language in Settings -> Language settings.
Ram usage optimization.
Detecting the searched place area and exact zoom on the area.
And so much more little improvements and AppCore re-building that enable us to add many new features in the future.
You can buy this from the Microsoft Store here, or grab a free trial to see how it works for you.