The next Windows 10 update codenamed Redstone 5 comes with the highly anticipated Cloud Clipboard experience. Until yesterday, clipboard history only supported plain text, HTML, and images less than 1MB.
The latest preview build 17741 comes with some much-needed improvements in this regard. In a blog post, Microsoft says that the Cloud Clipboard experience has been updated to support larger images. The clipboard history now supports images with 4MB of size, up from just 1MB limation.
"We're updating the image size limit for clipboard history (WIN + V) from 1MB to 4MB to accommodate the potential size of full screen screenshots taken on a high-DPI devices," writes Microsoft's Dona Sarkar and Brandon LeBlanc.
Your "most recent" copy will work the same as always and it will support images with more than 4MB size. These limitations may evolve in the future.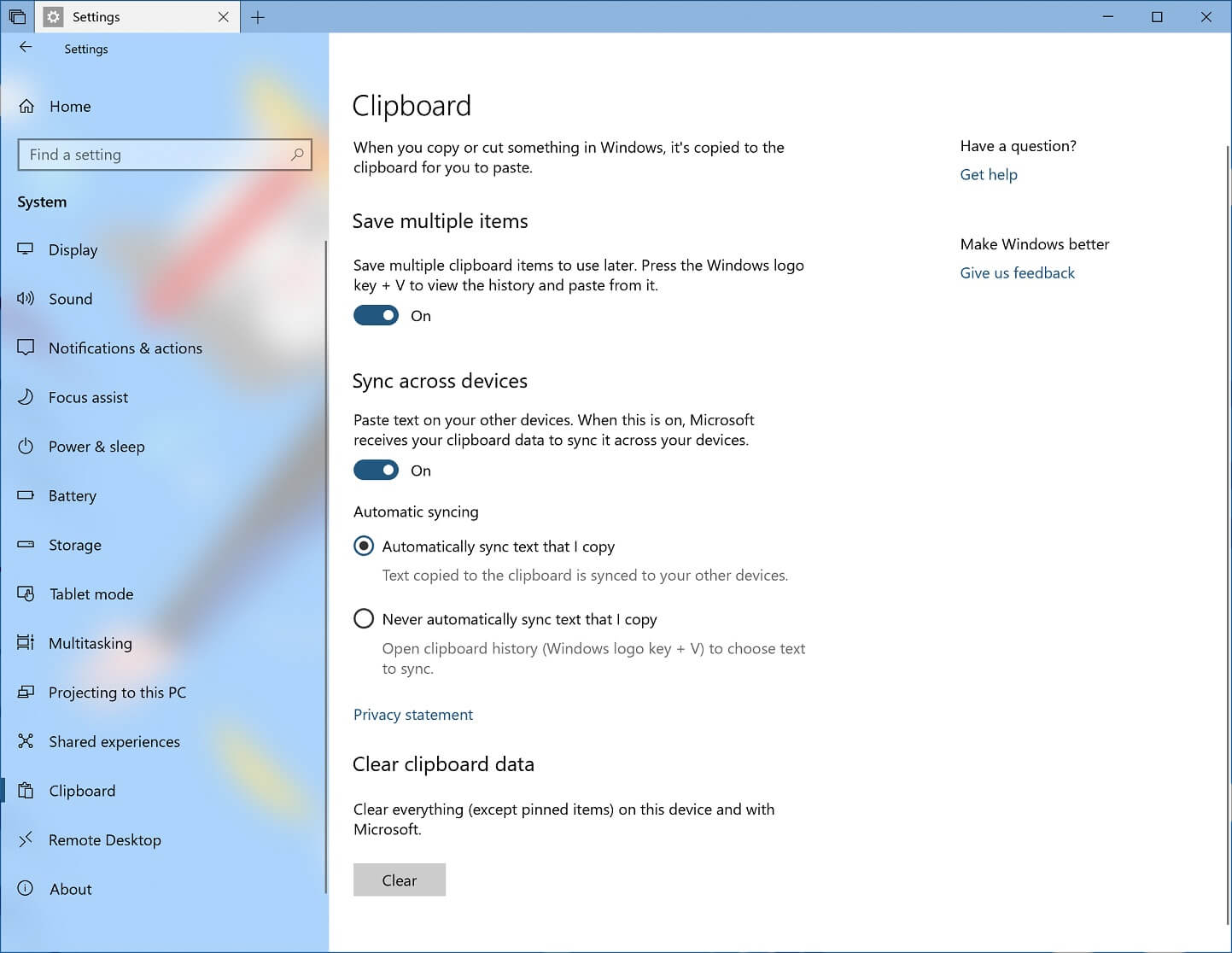 The Clipboard experience is available on devices running Windows 10 Redstone 5 update which will be released to the general public in October after getting finalized in September.
This new clipboard goes beyond your PC and it might soon become available on all your devices including the smartphones. Your Phone app and the cloud clipboard is supposed to improve the continue on PC experience.
The Cloud Clipboard is powered by the Microsoft Graph, the same technology that runs Timeline and Sets. It ensures a secure exchange of information across devices.
Just in case you're wondering, here's how you can configure the cloud clipboard in Windows 10:
Open Settings > System.
Find the Clipboard menu located on the left-side pane.
Turn on "Save Multiple Items".
To sync the clipboard across your Windows 10 devices, you would need to verify your account if you haven't already.
You can now sync data between your various devices securely.