Microsoft recently unveiled the Your Phone application for Windows 10, which provides a seamless experience between smartphones and their PCs. As of now, the Your Phone app works only on Windows 10 Redstone 5 Update (also known as October 2018 Update) and it's no longer available for those running Windows 10 April 2018 Update (version 1803).
For now, the Your Phone app supports Android devices and allows users to view the photo stored in their smartphone on their Windows 10 PCs. The users can download the Your Phone app for Windows 10 from the Microsoft Store and allow their smartphones to connect to PC.
As announced at Build 2018 developer conference in May, the users will be able to drag photos from your phone directly to Office documents that they are working on in Windows 10.
Your Phone will also support messages app integration, technically enabling users to send and receive messages on a smartphone and then continue from where they left off on Windows 10 device.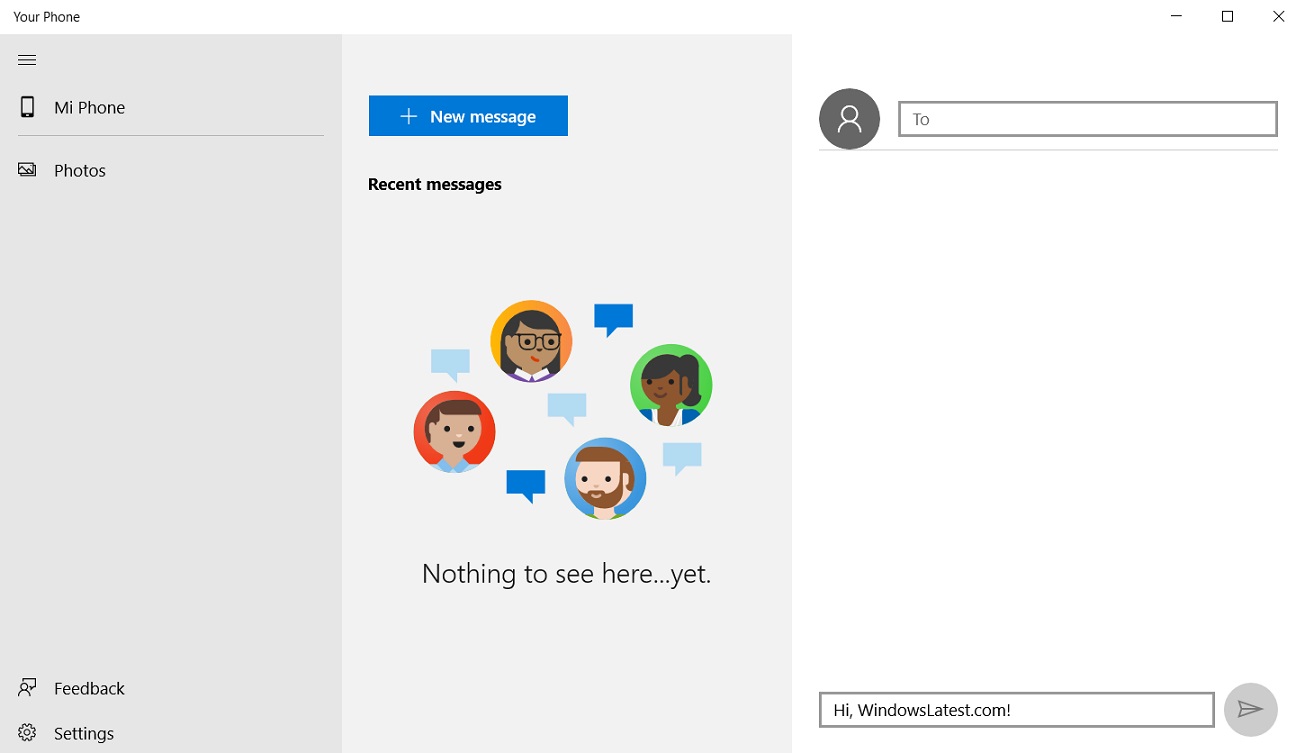 It appears that you can access the messaging feature in Your Phone app but it won't work now. To preview the messaging interface, you would need to:
Download and install Your Phone app on your PC. Follow on-screen instructions and configure the integration.
Open the Start menu and navigate to all apps list.
Find "Your Phone" app under "Y" section.
Right-click Your Phone app listing and click messages.
The Your Phone app will launch with the hidden messaging feature.
Given that Microsoft has abandoned its own mobile operating system, the company is relying on apps and services like Your Phone to keep Android and iOS users connected to Windows 10.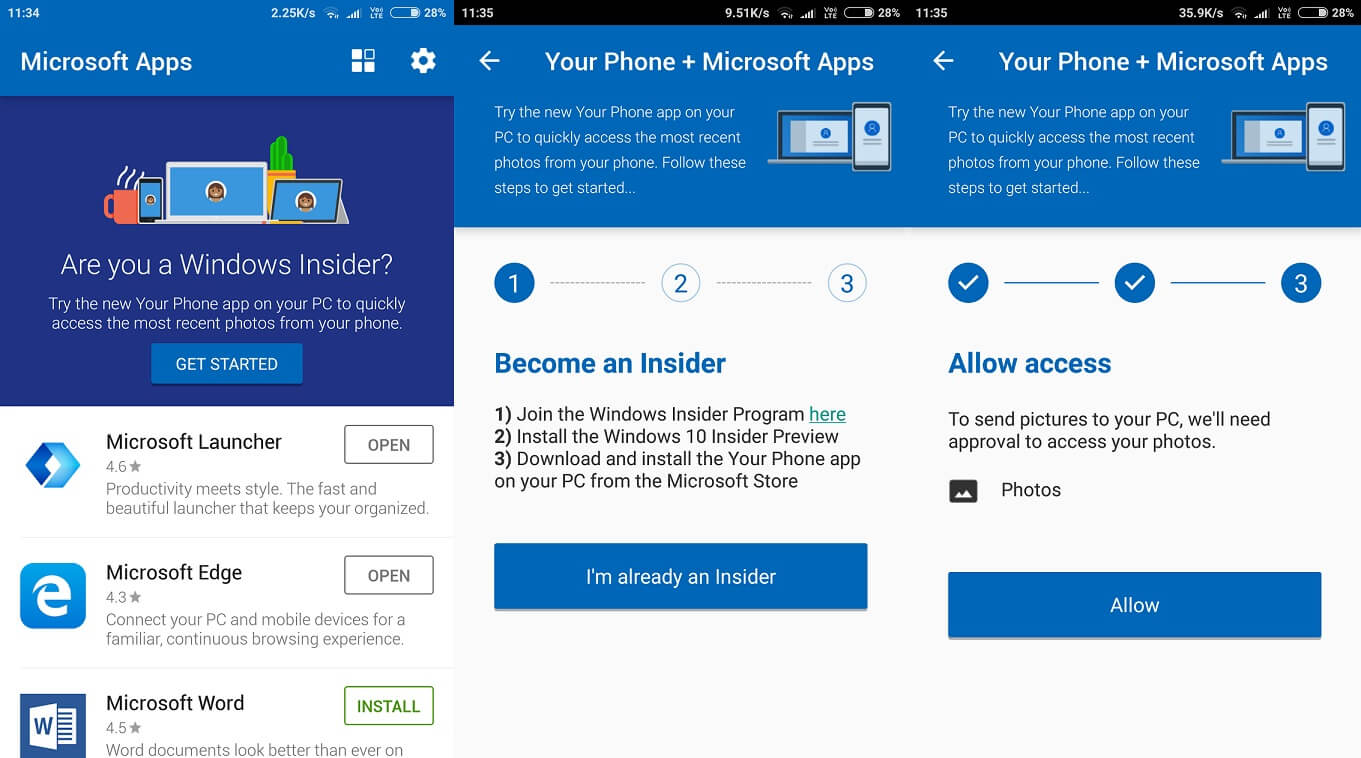 The concept of Your Phone is indeed good but it's not yet ready for masses. Eventually, Your Phone app would mirror any content from a phone to a Windows 10 PC and it's in the final stages of development ahead of public release.
Your Phone will also be released for iPhones with Continue on PC support but it won't be deeply integrated into Windows 10 due to limitations imposed by Apple.
The latest preview build of Windows 10 Redstone 5 has given us a glimpse at Microsoft's vision of how it plans to integrate smartphones with Windows desktop experience.