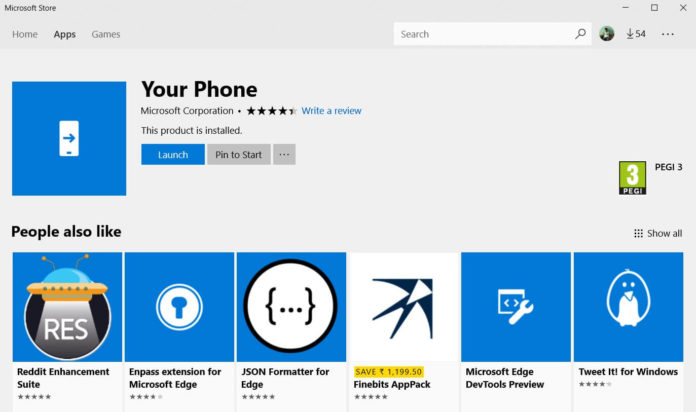 Microsoft last week pushed out a new update for its Your Phone app for users who have updated to the company's latest version Windows 10 April 2018 Update. The Your Phone app lets users to access their photos and media gallery on their PCs.
The app received couple of updates after it was made available to the Insiders. With the update earlier in the week, the Your Phone app was made available for Production Ring users who have installed Microsoft's Windows 10 version 1803 on their PCs.
Yesterday the Redmond Giant pulled the update from its servers and the latest update to the Your Phone app is no longer available and users who could not download the app will no longer have access to the application.
Users who have already installed the app would be able to use the application without any issues. According to The Head of Program Management at Microsoft, Vishnu Nath the update was removed due to "quality and disclosure issues".
The Your Phone app is expected to arrive for users on version 1803 once the company fixes the issues and we expect them to do it in the coming weeks. The Your Phone app was released for Insiders enrolled in the Fast and Skip Ahead ring for testing before pushing it to Production Ring.
The app is still in development since it misses full integration to your smartphone with key features like send and receive text messages not available currently. The app currently works very well with Android users but provides limited experience to iOS users.
For those unfamiliar with Your Phone app, you can access photos stored in your phone from your PC. If you take a photo on your Android phone it will instantly show up in the Your Phone app on your PC but the access is limited to 25 most recent photos. You will also be able to drag photo from Your Phone app to your PC or desktop and also it gives you the option to edit the photo as well.