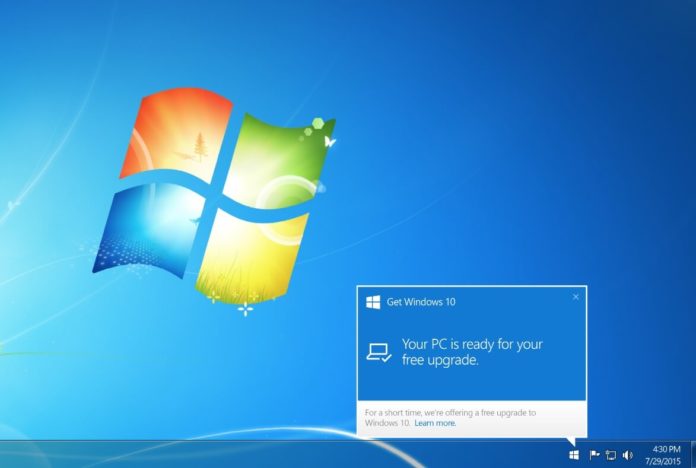 Microsoft has also released cumulative updates for users on Windows 7 and 8.1. If you're a tech savvy or if you would like to upgrade your PCs manually, direct download links for Windows 7 KB4343900 and Windows 8.1 KB4343898 are also available.
Windows 7 SP1 and Windows Server 2008 R2 SP1 are receiving KB4343900 which fixes some bugs reported by users and enterprises. There are not too many changes in this patch but Microsoft has fixed several vulnerabilities with Patch Tuesday.
Windows 7 is still quite popular but Windows 10 is likely to overtake the 9 years old operating system by end of this year to claim the title of the most popular desktop OS. Microsoft is supporting Windows 7 until January 2020 and users are always recommended to keep their systems up to date.
These patches are supposed to help keep your system up to date and safe. You can learn more about the patch in detail below.
KB4343900 Download Links for Windows 7
Windows 7 KB4343900 Direct Download Links: 32-bit (x86) and 64-bit.
KB4343900 for Windows 7 Changelog
Just like any update for Windows 7, August 2018 patch is also aimed at enterprises and businesses. If you're running Windows 7, you should install today's patch as it addressed the execution side-channel vulnerability known as L1 Terminal Fault (L1TF). According to the reports, this vulnerability only affects Intel Core processors and Intel Xeon processors (CVE-2018-3620 and CVE-2018-3646).
You're still supposed to use registry settings to protect the systems against Spectre Variant 2 and Meltdown vulnerabilities. This patch also addresses a performance related issue that causes high CPU usage on some systems. Microsoft has also included additional changes to protect the systems against a vulnerability known as Lazy Floating Point (FP) State Restore.
KB4343898 Download Links for Windows 8.1
Windows 8.1 KB4343898 Direct Download Links: 32-bit (x86) and 64-bit.
KB4343898 for Windows 8.1 Changelog
The patch for Windows 8.1 has also addressed the L1 Terminal Fault (L1TF) vulnerability. It also ensures that Internet Explorer and Microsoft Edge support the preload="none" tag. Last but not the least, this patch has also addressed an issue that may prevent your device from starting up properly.
According to the report from StatCounter, analytics firm, Windows 10 has already managed to beat Windows 7 and it has become the most popular desktop OS to browse the web worldwide. The NetMarketShare report, on the other hand, suggests that Windows 10 could overtake Windows 7 by the end of 2018.