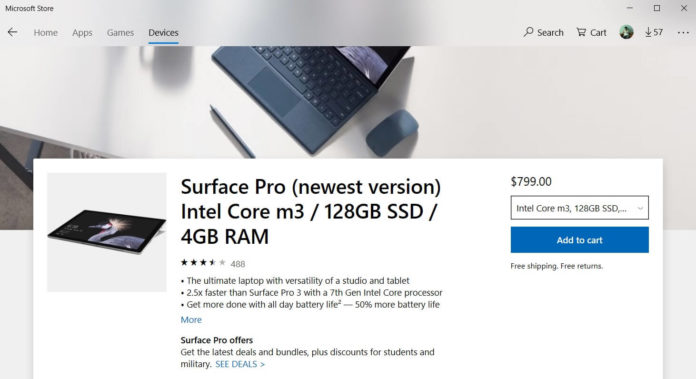 Microsoft last year updated the Microsoft Store with the feature to shop Surface hardware and accessories. The Surface hardware category in the Microsoft Store is currently only available for U.S and U.K.
Microsoft is always looking to improve the store experience in Windows 10 and today the app store is getting a new update which adds cart feature. It's a server-side update so you would not need to update the Microsoft Store to see the new changes.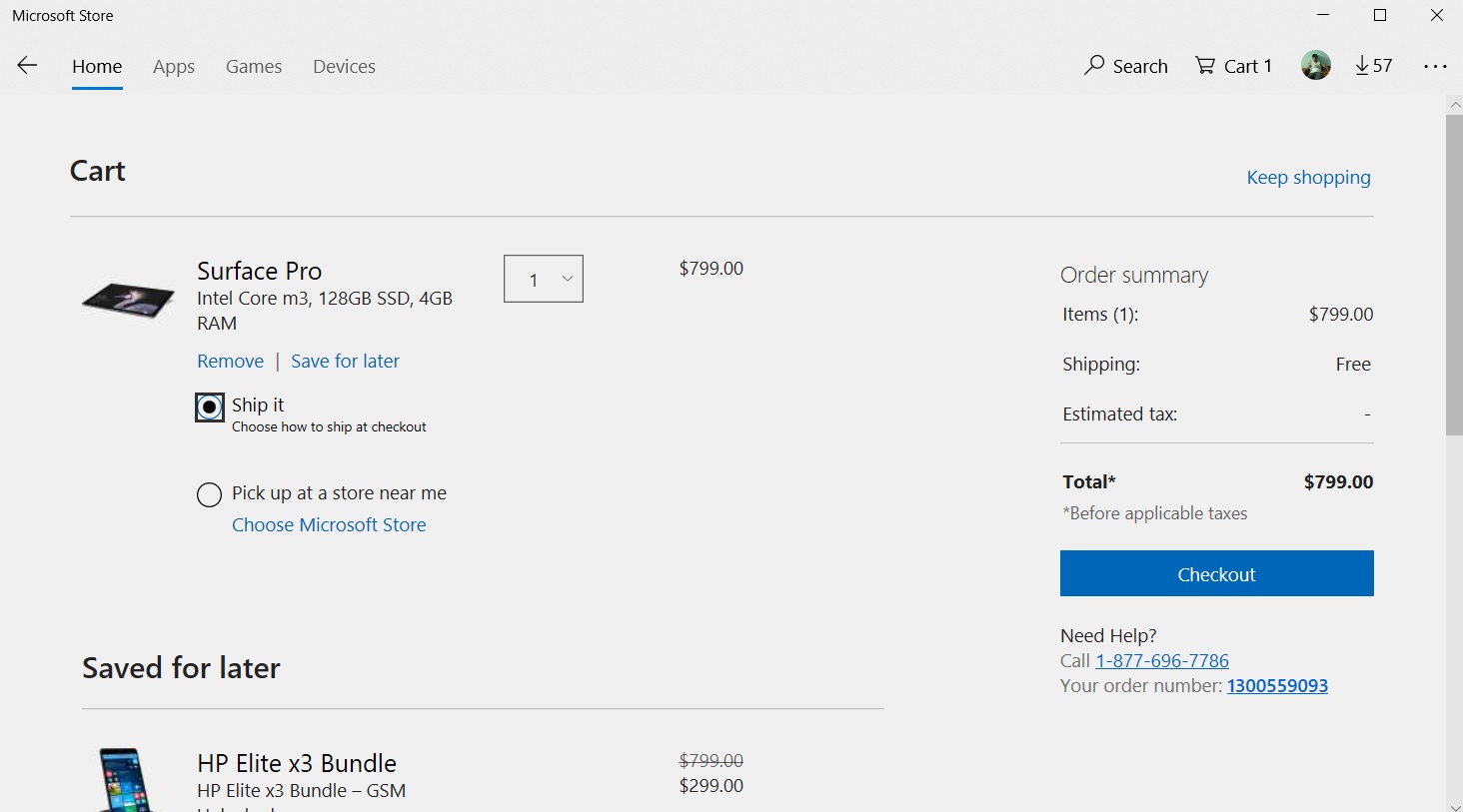 The latest update for Microsoft Store on Windows 10 adds the cart option. The cart section shows up in all regions but it works best in the US and UK.
In other news, Microsoft Store was recently updated with  "memberships" filter option in the search results and it's available under the TV Shows, Books, and Movies options. At the moment, it can only show Xbox Game Pass subscription.