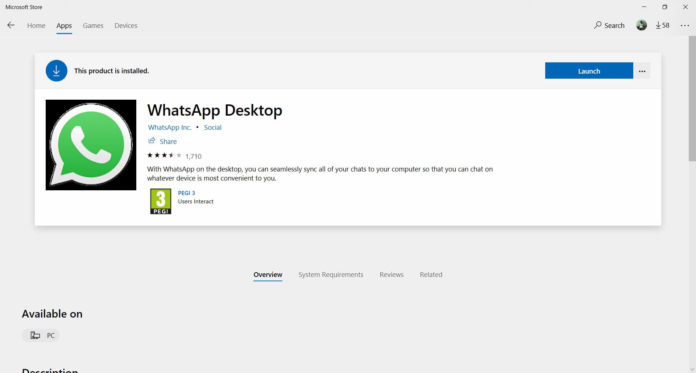 The Facebook-owned social media messaging service WhatsApp last year launched the WhatsApp Desktop app for Windows 10 which is basically a web wrapper but it can be downloaded from the Microsoft Store.
It's a convenient way to chat with your contacts on WhatsApp straight from your PC. You can use your Windows Phone, Android or iOS device to enable WhatsApp support on your computer. Fortunately, the parent company keeps improving the app with bug fixes and new features every once in a while.
Today, WhatsApp Desktop for Windows 10 is receiving a new update that enables the messaging forwarding restrictions. At the moment, we are not seeing the option live on our end so it's likely to be rolling out.
WhatsApp Desktop works quite smoothly after the update, and although this restriction feature is certainly welcome, they might be really unnoticeable to those who are only using the app for chatting and nothing more.
You can download WhatsApp Desktop for Windows 10 from here.