Microsoft has already confirmed that Windows 10 will be the last version of Windows, and will instead receive feature and cumulative updates over time. If you're on Windows 10 April 2018 Update, you're already running Microsoft's latest and greatest OS.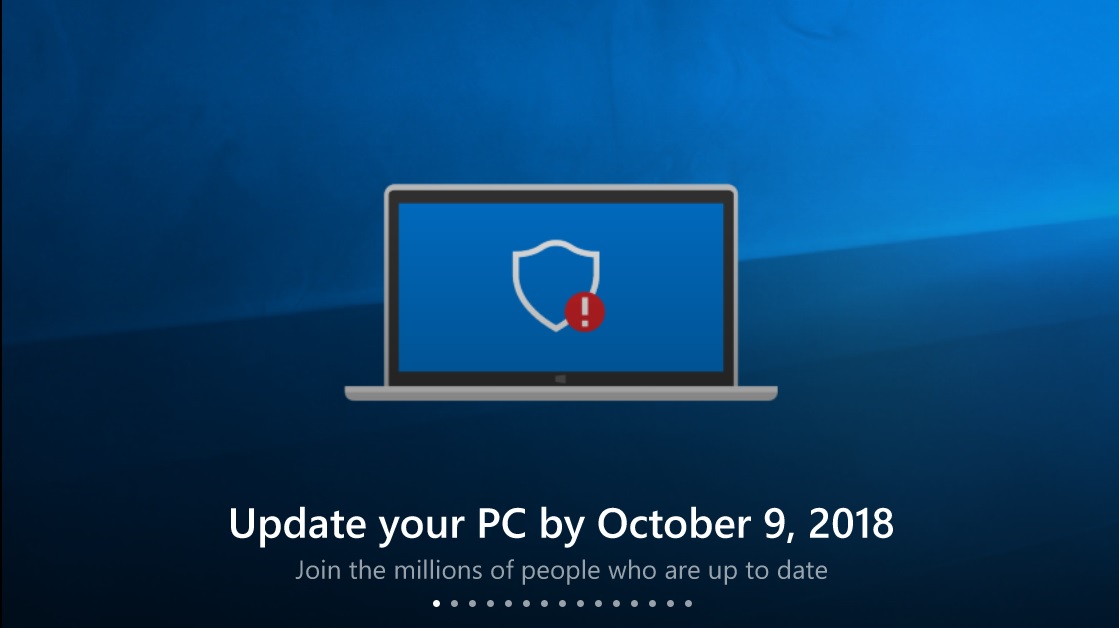 Microsoft says that Windows 10 v1703 (Creators Update) will reach the end of support in October and if your PC is still on Windows 10 Creators Update, Microsoft Store will now recommend you to upgrade to a newer and supported version of Windows 10.
Microsoft is now using the app store to inform users if their computer is up-to-date or not. If you'll click on the recommendation, it will open the Microsoft support page in your default web browser promoting the features of latest Windows 10 version.
"Your device is running an older version of Windows 10. To continue to receive security updates and enjoy the latest features Windows 10 has to offer, you need to update your device to a newer version of Windows 10," the page reads.
There's an Update Now now an option on the website and if clicked, it will download "Windows 10 Upgrade Advisor" app.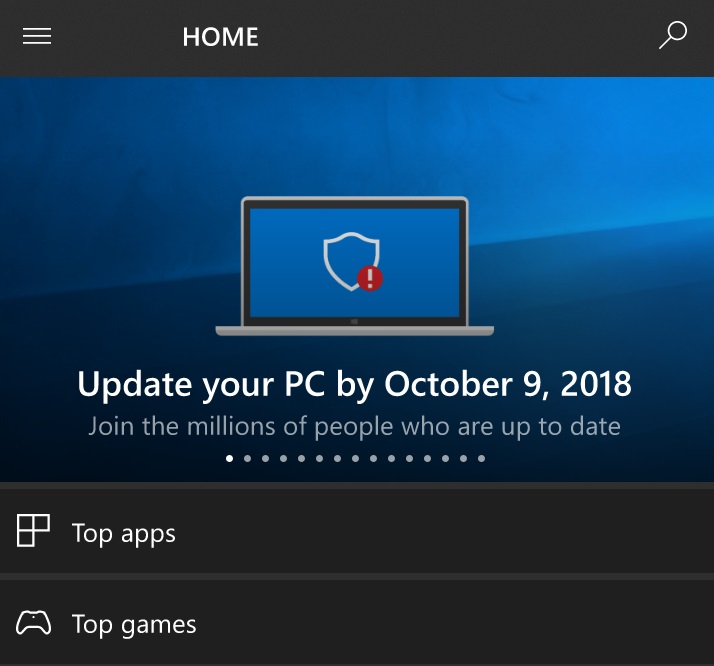 According to the Windows Lifecycle Fact Sheet support page, users who are still running Windows 10 Creators Update (version 1703) will no longer receive security updates beyond October 10. This means you will no longer receive security or quality updates, and your system could become vulnerable to security risks.
It's worth noting that Microsoft Store might show the same prompt on Windows Phones as well and it's likely to be an error.