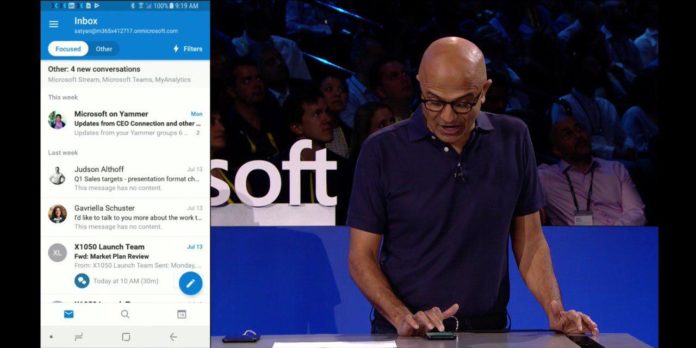 Under CEO Satya Nadella's leadership, Microsoft is doing a great business and the company has once again managed to beat expectations on earnings and revenue for the quarter. In recent years CEO Satya Nadella has focused on services like Cloud, Office 365 and apps for third-party platforms.
Satya Nadella at Microsoft Inspire, a conference held annually by Microsoft for its partner community showed off the apps he uses on an Android phone. At the partner show, Microsoft CEO Satya Nadella showed off apps he uses on his Android phone.
Nadella praised apps such as Microsoft Teams, Yammer, Microsoft To-Do and Cortana (digital assistant) to name a few.
With Microsoft apps filling the Google Play Store and other platforms, it's easier than ever for users of Microsoft services to experience the same product on other OSes.
Microsoft apps and services on Android enjoys massive popularity on the Google Play Store. Microsoft Edge, for example, allows users to continue the work between Windows 10 and Android phones, which is very useful for users.