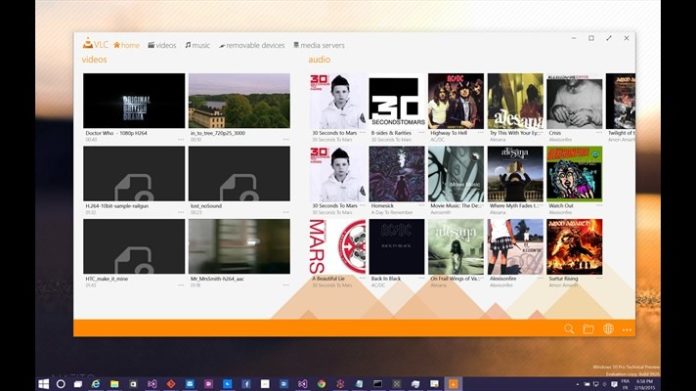 VideoLAN the developers behind the VLC UWP app for Windows 10 has been regularly pushing out updates with new features for its application on Windows 10 and Windows 10 Mobile.
Continuing with the same trend the developers have today pushed out another new update for Windows 10 users with ChromeCast Integration. The latest update with version 3.1.0 is now available to download in the Microsoft Store for Windows 10 users.
The latest update doesn't come with many new features but the developers have reworked the code base which helps the users to install the VLC UWP application even on the discontinued Surface RT devices.
The VLC UWP app can be installed and run on Windows 10, Windows 10 Mobile, Windows 8.1, Windows 8.1 RT along with Xbox One.
VLC is working on fixing a deployment issue for Windows Phone 8.1 users and once fixed the update will also be available for VLC application for Windows Phone 8.1 users.
The previous update for the VLC application came with fixes for OneDrive issues. The developers fixed the issue apart from introducing support for 2.35:1 aspect ratio.
VideoLAN is currently working on introducing support for coding and decoding which is being tested internally. The update also improves the performance of the VLC application on all versions of Windows but comes with more performance improvement for Windows 10 devices.
With the latest update VideoLAN has made sure to bring the VLC UWP application on par with its app on iOS and Android. The VLC UWP app already comes with support for Microsoft's Digital Assistant Cortana along with Live Tiles, Continuum and more.
The VLC UWP application is available and can be downloaded on Windows 10 PC, Mobile, Xbox One, Surface Hub and HoloLens. You can also download the older version of the app on Windows 8.1, Windows RT 8.1, and Windows Phone 8.1 devices.
If you are using the VLC application on any of the above devices then you can update the application by going to the Microsoft Store.