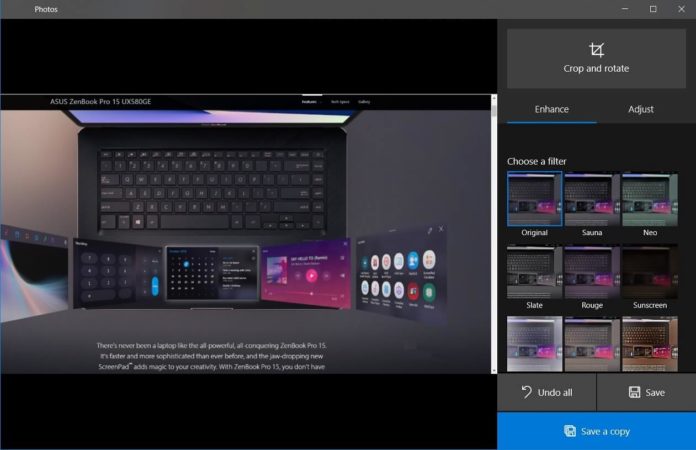 If you haven't been living under a rock, you know that the world is now home to a lot more "creators" than what was in it a few years ago. The reason behind this is not just talent, it is because of a large number of tools available. By tools, we mean apps that are on your smartphone or PC. Video editing applications in smartphones have come a long way from tools used to trim or merge videos. Some applications are powerful enough for some professional quality editing. The best thing about these apps is that there is no learning curve to it. While most professional video editing applications are available on PC, they aren't meant for people who just wanna edit videos in a jiffy.
Microsoft's Photos app received a major update with the Windows 10 Creators update. It got the ability to create videos by joining smaller videos and photos. It also got the ability to add music, filters, text, etc. With recent updates, Microsoft also added the option to add 3D objects and animations.
One great feature with the Microsoft Photos app is that it will automatically make videos by grouping photos and videos you captured from a particular location or on a particular album. All you have to do is select a Theme and add a title. The app itself will crop the videos, frame the photos and add relevant filters. Once the editing is complete, you can export the video in various resolutions depending on your need. We can say that Microsoft Photos is the best app for creating videos quickly. All this is gonna get better as Microsoft is adding improvements to the video editing options in the app.
One new feature coming to the Photos app is Title Cards. This particular feature is used to create an animation showcasing your title. It can either be added to the beginning of the video or at a later part. You can choose different themes, color, and duration for this animation. The Title Card feature is shown below in a tweet by Aggiornamenti Lumia.
"Title card" is the next upcoming cool feature for #MicrosoftPhotos. Have a sneak peak here https://t.co/1NjUiTq2ks pic.twitter.com/rEiFr70QLH

— Aggiornamenti Lumia (@ALumia_Italia) July 13, 2018
This feature is quite different from the simple option of adding text within the video. In that case, you can't change the duration or add a background. This feature is under testing and you can also test it if you are a Fast Ring Insider.
Microsoft has also changed the menu icons in the app. It is also available in the app if you are a Fast Ring Insider.
Microsoft is also improving the AI used to create the Automatic videos. In the near future, the app would be able to select themes on its own and create videos without your help.
If you still haven't used the Photos app to create custom videos, you should try it now itself. There is no learning curve. Anyone can do it and the result is always fantastic. Just make sure you are using the latest version of the app.
One thing to note here is that the video editing features are only available to Windows 10 PC and not Windows 10 Mobile, in case it wasn't obvious.