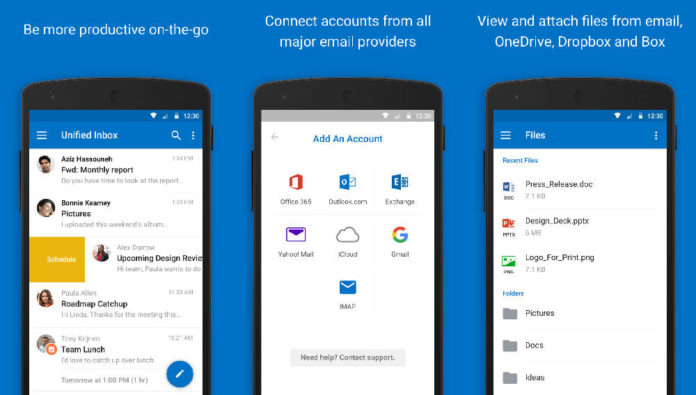 Microsoft pushed out a new update for its Android version of Outlook. The update doesn't bring too many changes but adds a new useful feature. The new feature basically lets you capture and send images of docs and whiteboards.
The latest version of Microsoft Outlook for Android is 2.2.181 and it lets capture and send images of documents and whiteboards along with photos, right in your message. Microsoft says that the update also comes with general performance improvements and bug fixes.
"All of our weekly updates also include performance improvements and bug fixes to make Outlook better for you," Microsoft explains in official changelog published on Google Play Store.
The previous update brought a new feature that lets users manage how and when they want to save the images they receive in their inboxes. The feature can be accessed in the Settings menu and you'll find a toggle to allow or block downloading of external images.
Microsoft has recently been on a roll adding new features to the mobile Outlook app. Back in June, Microsoft Outlook for Android was updated with a new data saving feature that allowed users to limit data plans. The updated added a setting in Outlook that helped users disable automatic image download when over metered connections.
Office 365 subscribers are also receiving new features for Outlook
In other news, if you're an Office 365 subscriber, you regularly get new and improved features for apps like Outlook. Microsoft says that Office 365 subscribers can now delete contacts in Outlook for Android.
The update also lets you turn on do not disturb feature in Outlook. "You can limit distractions and focus on what matters," the company explains. Microsoft says that you can turn off email notifications and it's a useful feature when you're attending a meeting.
"Limit distractions and focus on what matters. For example, turn off email notifications when you're attending a meeting so that you can devote your full attention to the information being share and to the discussion," Microsoft explains.