From Windows to Surface 2-in-1 devices, Microsoft has a long history of radical innovation – and there's more to come in the future. Microsoft is a brand that is essentially focused on making the world better via technology. With Surface Pro, Microsoft wasn't just trying to create a product – it was trying to create a market too.
Microsoft recently launched the Surface Go tablet with rounded corners and an affordable price tag. It appears that Microsoft is exploring different ways to bring touchless input to tablets, according to a new patent that was published by the U.S. Patent and Trademark Office on July 10, 2018. It was originally filed in Q1 2016.
The patent explains the use of touchless input system for tablets and it could shake up the market if the Redmond giant is able to launch the device first before everyone else. Microsoft's technology resembles characteristics that are found in Apple's TrueDepth Camera but it focuses in on touchless input.
The technology would visually detect touchless input. It appears that the tech uses a depth camera to receive and understand "one or more depth maps imaging a scene including one or more human subjects".
"In this way, the position of a pointed finger can be used to control the position of a cursor on a display device. Touchless input may also be received and interpreted to control cursor operations and multitouch gestures," the patent explains the granted technology. It can also track the motion of the stylus.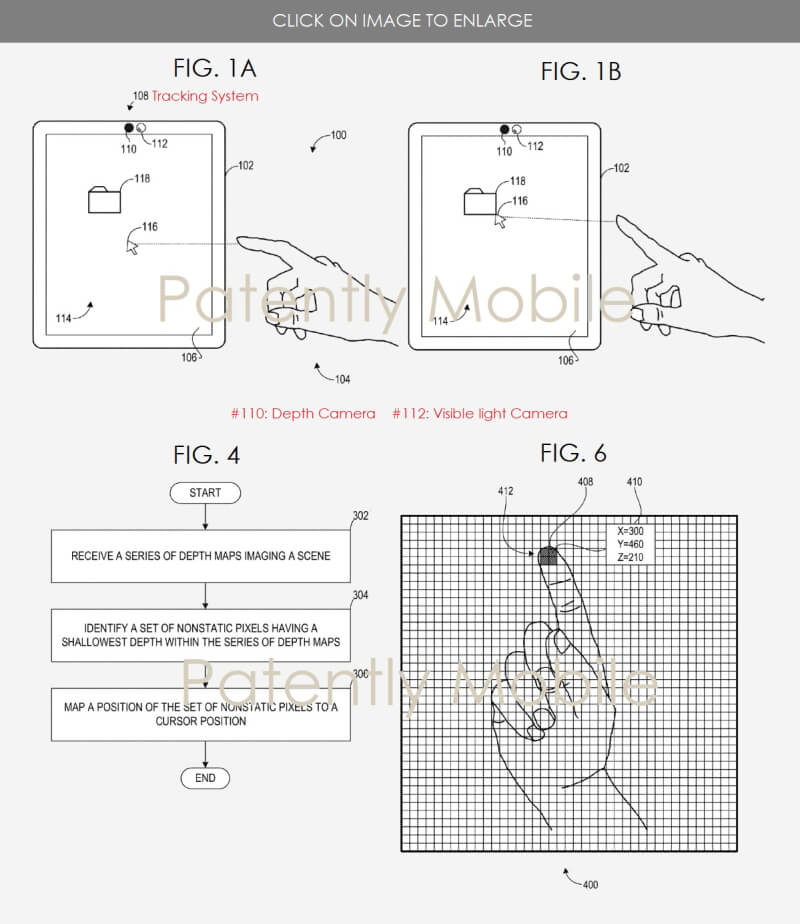 It should utilize more than one finger gestures and gestures would perform in a touchless manner.
"Examples of such touchless multitouch gestures include a tap gesture, a double-tap gesture, a press gesture, a scroll gesture, a pan gesture, a flick gesture, a two finger tap gesture, a two finger scroll gesture, a pinch gesture, a spread gesture, and a rotate gesture," the patent filing reads.