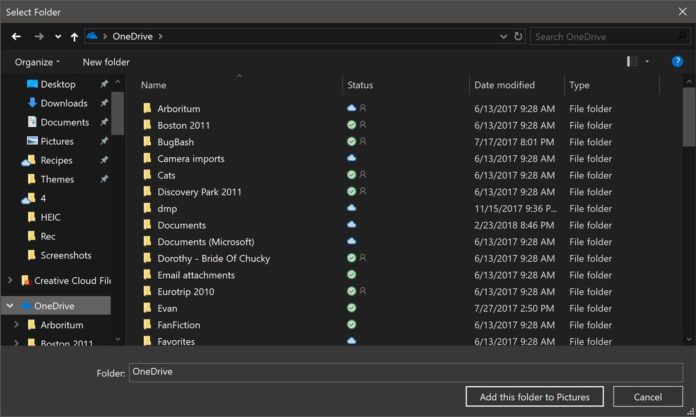 With Redstone 5 update, Microsoft is bringing the dark theme to File Explorer and other parts of the Windows 10 operating system. The latest Windows 10 Build 17711 comes with some improvements in this regard.
The File Picker in Windows 10 Build 17711 is getting a new update and now it comes with Dark Theme. File Picker basically lets you access, browse, and save files and folders on the system. It's part of all versions of the Windows operating system and it allows the users to pick files and folders from the file system or from other apps.
"We call the base for this particular UI the "Common File Dialog" – by adding dark theme to it, it brings dark theme to things like the Open File dialog and Save File dialog," Jen said in a tweet. "This is live from Insider Build 17711! We still have some work with file explorer & the picker in dark theme, but this is the first build where you can see the look of the picker is really starting to come together," she added.
Eventually, all these refined parts in Windows 10 operating system should blend into the dark theme nicely. The dark theme would be ready for the Redstone 5 update due in the fall.
Dark theme file picker 🖤#WindowsInsiders #IAmTheNight pic.twitter.com/uF4sWbbG2I

— Jen Gentleman 🌺 (@JenMsft) July 7, 2018
Microsoft will also accelerate the development work of the dark theme for Windows 10 and apps like File Explore.