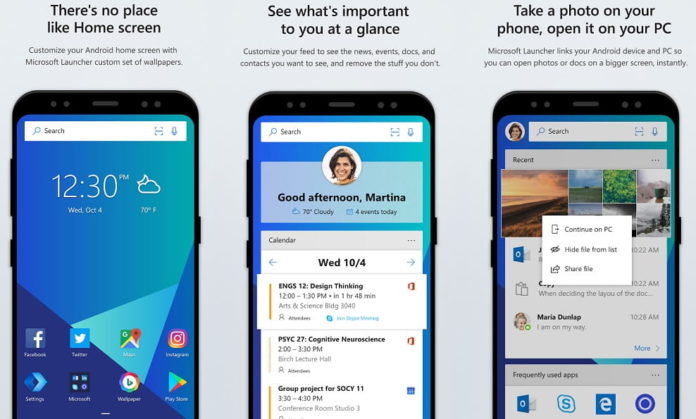 Microsoft today released a new update for its Launcher app for Android users. The latest update is available to download for all Android users. The update pushes the application to new version 4.11.
The latest update comes with many new features and improvements which have already been tested by the Launcher beta users couple of weeks ago. Microsoft Launcher latest update now comes with support for Microsoft's Digital Assistant Cortana multi turn SMS and calling.
Cortana can now replying to text message along with interacting with voice commands at the same time. The new option will help Cortana users to be able to multi task things at the same time.
Microsoft has also made improvements to the news reading experience in Microsoft Edge. The company has also added a new toggle to hide page indicators.
The welcome and settings page have also received improvements with the company adding option to remove screen in overview mode with the new drag and drop support.
Improvements have also been made to the widgets and the context menu along with the usual set of bug fixes which have been included in the latest update to the stable version of the Microsoft launcher application on Android devices.
Microsoft has just pushed out the update in the Google Play Store and since the roll out is gradual not all Android users will be seeing the update in the Play Store at the same time. This would mean that the app will get updated in the coming days or weeks for all Microsoft Launcher Android users.
Microsoft Launcher is the much liked, preferred and most downloaded and used app from the Google Play Store. The app has the most downloads on Android and the figure of 10 million downloads is expected to increase even more in the days to come with Microsoft pushing out new features and improvements to the Launcher app.