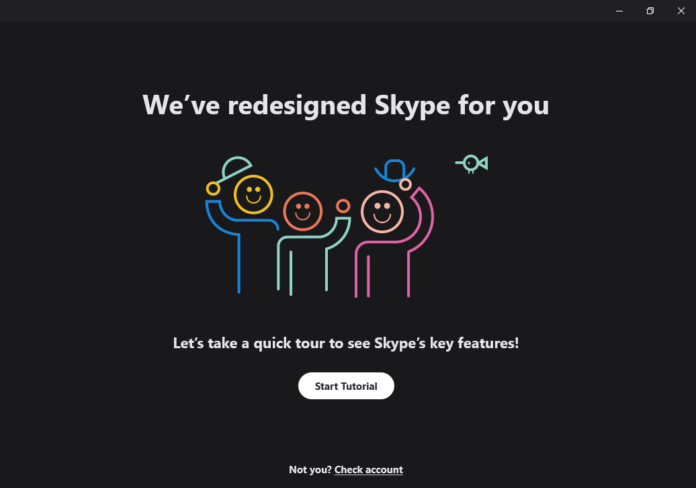 A few days back, Microsoft updated the old Skype app into a new UWP app built on React Native instead of XAML. The comes with the same design guidelines as seen on other platforms meaning it doesn't follow the Fluent Design guidelines but it's still much better than the old app.
Skype's calling feature got many new features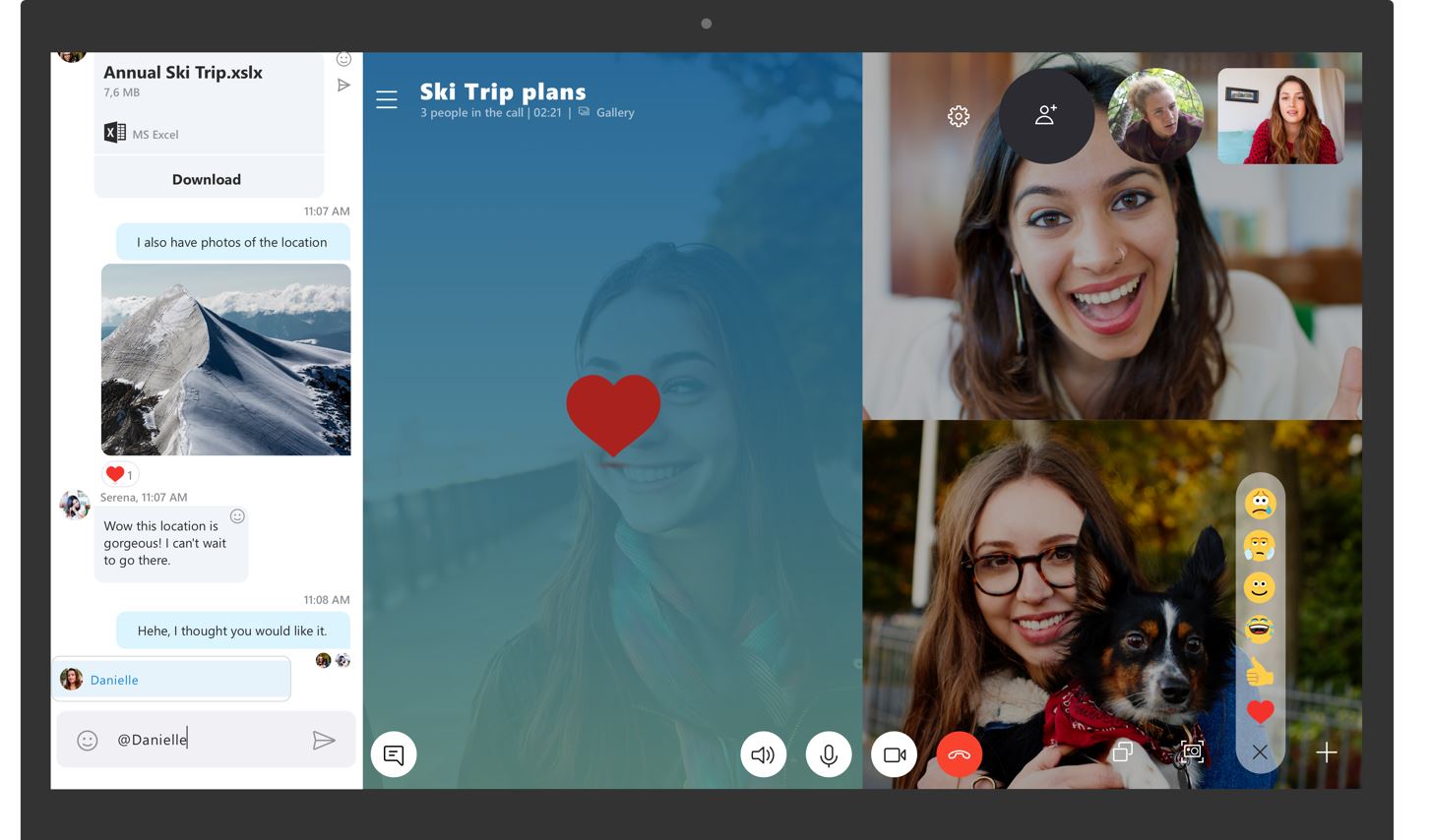 Microsoft is introducing a new Flexible Group Canvas. The canvas for group call can now be customized with the ability to choose which contact appears in the main call canvas. You can also switch between contacts in the canvas with simple drag and drop feature and set which contact be in focus.
Now you can take snapshots while in a call. This is a handy feature to capture the right and important content shared during meetings or you just want to capture your favourite moments for the memory roll.
Screen sharing makes it easier to share your screen during calls. This setting can be found on the top level of call controls. The layout has received improvement for users to have easy access and view of their contacts.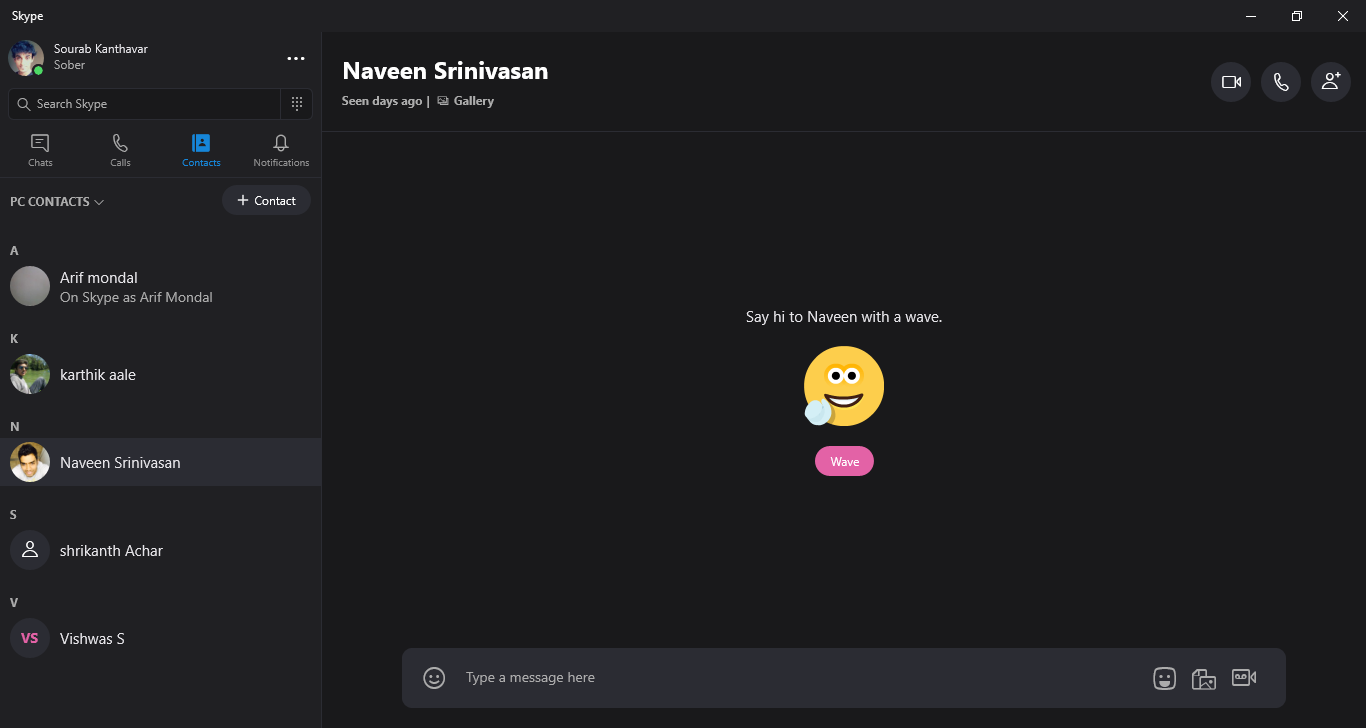 Customization improvements
You can select colour and theme for your Skype and can even customize them to your liking. It supports both light and dark theme while providing a variety of color gradients to choose from. In order to change the theme or color, click on your Skype username on the top right and scroll down on the popup window. There you'll find options to change both the color and theme of your app.
Both of these have gone through visual changes in this update. Even the media gallery and @mentions received the same treatment.
Try yourself
Microsoft has also said to expect many frequent updates to the Windows 10 Skype app in the future. For anyone wanting to try experience the new updated Skype app, you can do so by enrolling in the Skype insider program and downloading the update. You can signup for the preview builds of Skype insider by navigating to the application settings of your current Skype, select Join Preview under the Skype App Preview settings.
Some other changes
Along with this handful of features and improvements came the misfortune news that Microsoft ended one of the popular features among Windows Phone users, SMS Relay. It allowed users to text between their PCs and phones which means that only Android users with upcoming Your Phone app will have this luxury from now on.
Windows 10 Mobile is gradually seeing more and more apps stop their support for the platform despite a few but relevant user base behind it. Few passionate developers and basic fixes from Microsoft was keeping things alive.
While the focus has been shifted to this new UWP app. The Windows 10 Mobile is slowly losing its spotlight as Microsoft will on longer update the old UWP app on this platform with major changes, so it'll be devoid of any new feature updates. Following the same pattern, Microsoft may push in a few bug fixes and that would be it.
This news might slowly start making the Windows 10 mobile users want to jump ship. Skype is one of the many apps which has deserted the platform in the recent months. The current user base of Windows 10 mobile will find it very hard to cling on to their loyalty.