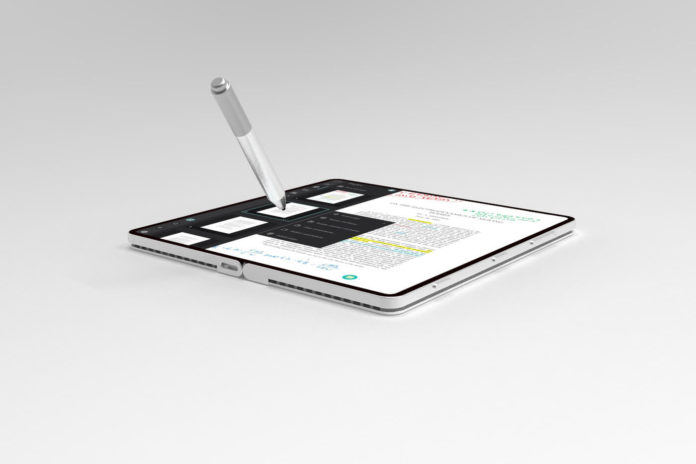 Microsoft is today rolling out a new update for Windows 10's Mail app for the Windows Insiders in the Fast Ring with major improvements. The update is bringing new inking capabilities that'll let you write an email with a stylus.
Microsoft appears to be A/B testing the feature and it'll be rolled out to everyone in the coming weeks.
If the reports are believed to be true, Microsoft is actually preparing the Outlook Mail app for the long rumoured Andromeda mobile device. Microsoft's Andromeda is a dual-screen device with full Windows 10 operating system, and it'll have support for Windows Ink.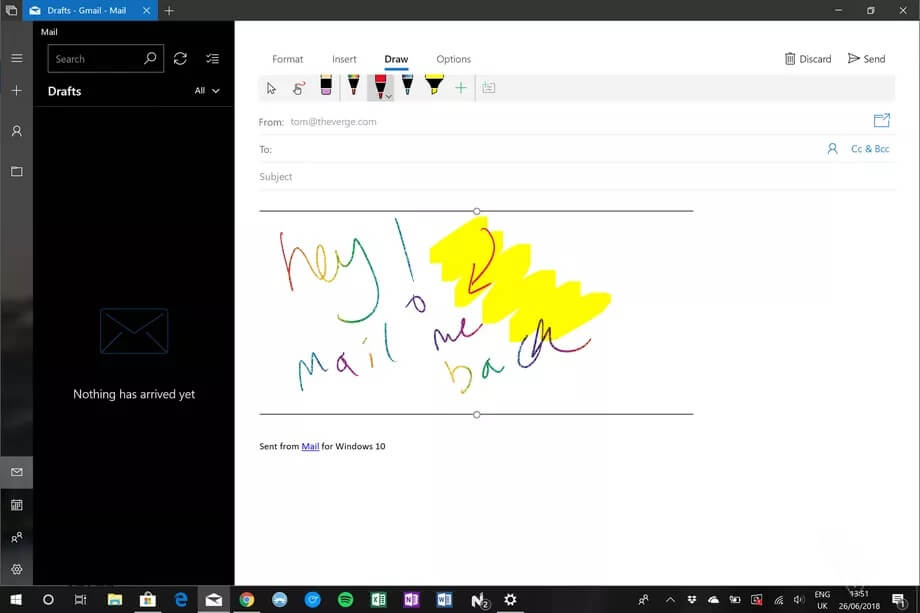 As Microsoft is testing the feature with select users, it won't show up on your device just yet. But in case you're part of the A/B testing group, you can find the new inking capabilities by composing a new email and clicking on the new draw option.
It also allows you to select different pen types. Microsoft has also included a highlighter and an eraser. Furthermore, you can press on the (+) icon for more drawings and inkings in the emails.