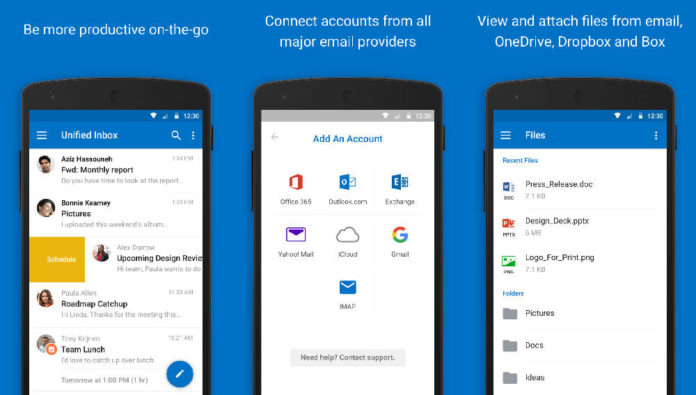 Microsoft Outlook for Android received a new update on June 22, and the software giant has added a new option that lets you block external images in emails. You can, however, unblock pictures that you think are safe to download.
It's not a big update but you can now configure Outlook to manage the images you receive in the emails. The feature can be accessed from settings, and there's a toggle that quickly lets you block or unblock external images.
In the changelog published on Google Play Store, Microsoft's Outlook team explains that the update also includes performance improvements and bug fixes.
Support to block external images in emails is actually a useful feature for security and privacy. In other words, blocking pictures can help protect your devices. The automatic blocking of the picture from external sources would help you avoid viewing potentially offensive material, keep malicious code away from damaging the data on your phone and more.
"You can choose to block external images in emails. Turn this on by going to Settings and tapping on the account where you'd like it enabled. All of our weekly updates also include performance improvements and bug fixes to make Outlook better for you," Microsoft explains in a changelog.
Apparently, it also allows you to decide whether you would like to download images or not, and this is a useful feature if you're on a low-bandwidth connection. You might want to turn on the feature if you would like to save some data.
You'll need to head into Settings to turn it off or on:
Open Outlook on your Android phone, and navigate to Settings from the hamburger menu.
Select your email address, and you will find a toggle next to Block External Images that allows you to configure the feature.
As noted above, the update also includes performance improvements and bug fixes to improve the overall experience.
A while ago, Microsoft revamped Outlook experience on Android, and it lets you do more from one powerful inbox.
If you have an Outlook account and Android phone, then you can head to the Google Play Store and download the update.