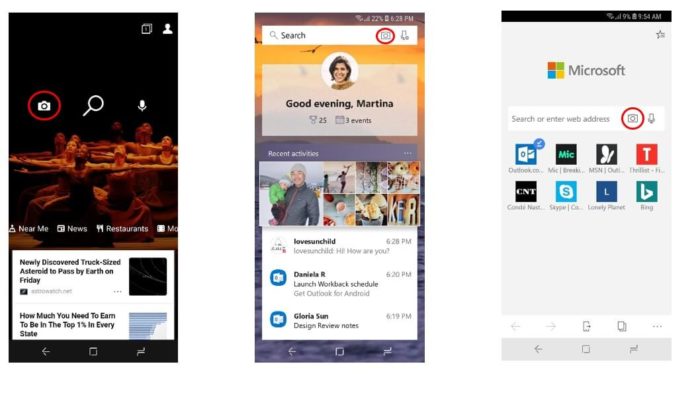 Microsoft is today rolling out a new update to its search engine Bing, and the update adds the visual search feature. The new Visual Search capabilities for the Bing is available on Android, iOS, and is coming soon to Bing.com
Microsoft's Bing app for Android and iOS now allows you to use your phone camera to learn more about your world. You can take photos from your phone's camera to search, shop, and more.
For example, if you come across a flower while travelling, and you would like to learn more about it, all you would need to do is click a photo of the object and Bing will identify the object in question. Microsoft's Bing will give you more information by providing additional links to explore.
In addition to identifying objects, you'll be also able to shop from your photos for fashion and home furnishings. All you would need to do is upload a pic of the product and Bing will identify the product, and return a search result with similar products along with additional details.
It's worth noting that the feature is available in the US only, and Microsoft plans to add more capabilities to Visual Search in the coming weeks or months.
"They'll also begin rolling out today for Microsoft Edge for Android, and will be coming soon to Microsoft Edge for iOS and Bing.com," Microsoft said in a blog post.
You can try out the new Visual Search capabilities on the Bing app for iOS and Android. It's also available in Microsoft Launcher for Android, again in the US only.