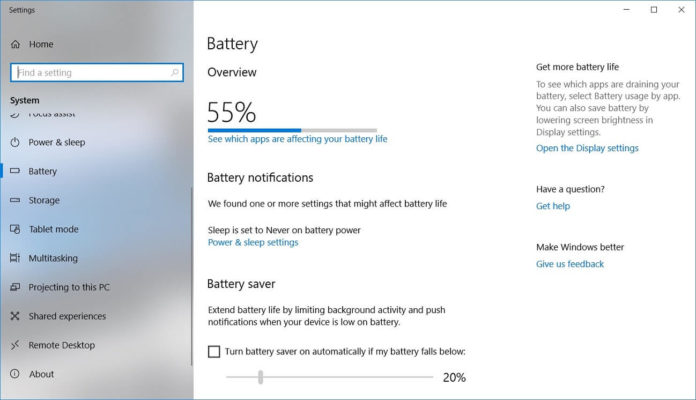 At Computex, Intel showed off the new processor Core i7-8086K, Tiger Rapids and Pocket PC. At the same event, the chipmaker also unveiled a new technology that would extend the battery life of the laptops powered by Windows 10 or other operating systems.
We already know that the single biggest occupier of battery resources is your laptop's display. Intel's upcoming Low Power Display Technology aims to improve the battery backup of the laptops, and it could increase laptop battery life substantially. Intel is finally trying to address the biggest issues of notebook owners.
We all run into battery life problems, and the energy goes into powering the backlight. There's no replacement for the backlight as it illuminates the pixels on display. While the best way to extend battery life is to lower your display's brightness that can be done with a few settings, Intel has actually developed a new technology that will reduce the power consumption of LCD displays found on most PCs.
The display consumes the most battery in a device, so Intel's new technology is actually a notebook display panel, and the company calls it a "Low Power Display Technology".
Interestingly, Intel's new tech for the display will only draw a single watt of power. It could increase the device's battery life by as much as four to eight hours. The LDPT (Low Power Display Technology) is indeed a good idea, but there will be some compromises, and it could have a negative impact on the picture quality.
The exterior look of the display remains almost same, and LDPT doesn't seem to change anything much, but the battery life is indeed extended.
It's likely that the next generation laptops with Intel's new technology will hit the market as soon as this holiday season. As noted above, the devices with this technology built-in will be unveiled later this year. The other information including the price is not available at the moment.