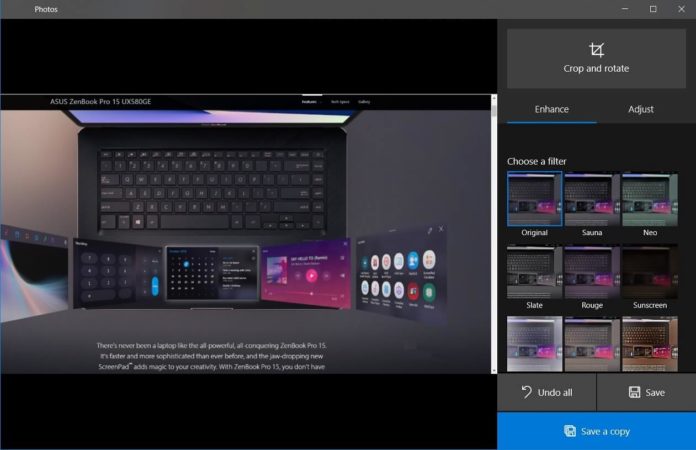 Microsoft yesterday rolled out an update for Photos app on Windows 10, and it appears that new version is available for everyone. The update for Windows 10 Photos app brings no new features and improvements, but Microsoft has quietly added video editor shortcut to the Start Menu and app list.
If you'll launch the new app called "Video Editor", it will redirect you to Microsoft Photos app. It appears that the so-called Video Editor just opens the video editing panel of the Photos app. So it's not a standalone app for Video Editing. It's just a shortcut to access video editing features on Photos App.
With the new app Video Editor app or shortcut, Microsoft aims to raise awareness of video editing functionality in the photos app. Needless to say, the name Photos makes it difficult and confusing for users to find all its capabilities. Microsoft should rename the app or launch a new standalone app for Video Editing.
Microsoft should launch a new video editing app
Microsoft does not have a native movie editing app built into Windows 10 operating system after it discontinued the Windows Movie Maker. A while ago, Microsoft discontinued the Windows Movie Maker, which was a successful solution that the software giant bundled with the older version of the operating system.
Needless to say, Windows Movie Maker was one of the most advanced video editors. Windows Movie Maker hasn't received updates, and the software giant is no longer developing it. When Microsoft discontinued the app, the users had no other choice than to download alternatives because Microsoft stopped developing and pulled the download links.
Microsoft could at some point launch a native video editor for Windows 10 and revive the features of Windows Movie Maker in a modern flavour. Microsoft has never teased any such projects, but it certainly makes sense to launch a modern and universal version of the app with the same functionality and working on Windows 10-powered devices such as Xbox One, PCs and Tablets.
We don't know when Microsoft will launch a new video editor app for Windows 10, but it still could update or rename the Photos app with more video editing features.