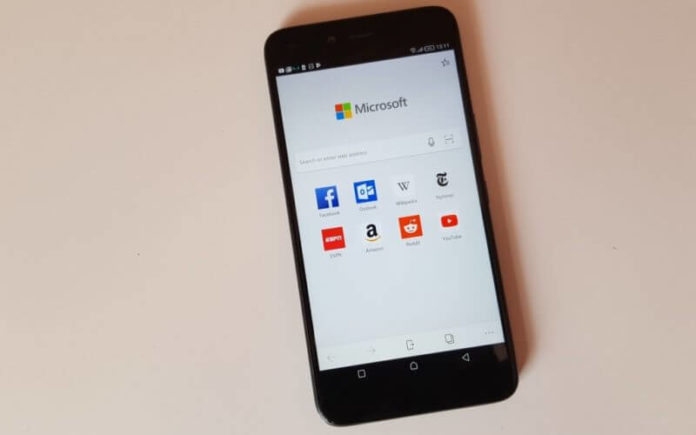 Microsoft today released a new update for its Edge browser for all users on Android devices. The latest update pushes the app to new version 42 and brings the features which have already been tested on the beta version of the Android application.
Since the launch of Microsoft Edge, the default Windows 10 browser hasn't been able to garner much market share which lead the Redmond Giant to release the browser on rival platforms iOS and Android. The company has been regularly adding new features to the Edge browser keeping it on par with Windows 10 devices.
The latest update to the Edge browser comes with support for school and work accounts since the company feels the Android OS is becoming more popular with schools and with the support for school and work accounts, Microsoft is slowly working on increasing the market share of its Windows 10 default browser.
The company has planned more new features which should be arriving as part of testing program very soon for Android users. The latest update also comes with parental controls for the Edge browser giving more control to parents with family accounts by allowing their children to view only those websites which they feel are comfortable for children.
Microsoft has also made improvements to the document reading in Edge by introducing support for books which can be directly downloaded from the Microsoft Store. We expect the Redmond Giant to add more features like bookmarks, highlights and more in the upcoming updates for Microsoft Edge on Android devices.
The update also comes with the regular bug fixes and performance improvements to the Edge browser making the feel of the browser more snappier and fast on Android devices. As reported this update is available for all Android users and can be downloaded by going to the Google Play Store. Do let us know your thoughts on the improvements made to the Edge browser in the comments below.