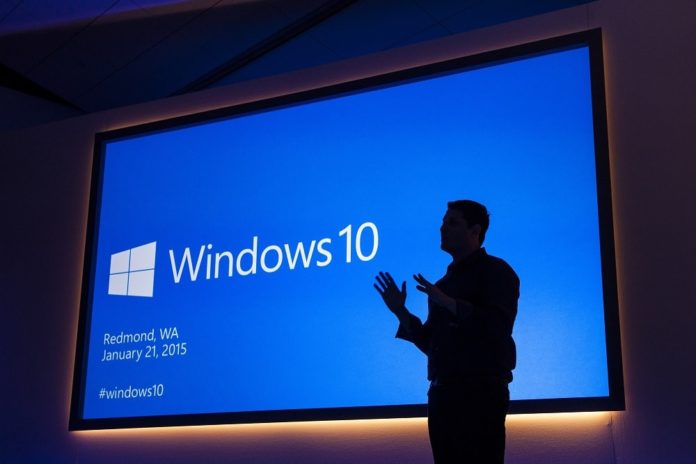 Microsoft launched Windows 10 three years ago and since then the company has been working very hard in convincing people to upgrade to its new operating system. Microsoft has been also working very hard on introducing new features for Windows 10 users over a long period of time.
The hard work of the Redmond Giant can be said to be finally paying off with the company's latest operating system now holding 48% of market share in terms of the enterprise users. According to a new report from Duo, the company's adoption of Windows 10 operating system has increased from 27% same time last year to 48% in 2018.
This increase is attributed to the constant marketing the company has been doing and educating PC users to upgrade to the latest operating system due to its advanced security features which helped the OS to remain safe from the recent WannaCry attacks.
The increase in share percentage can also be attributed to decline reported in the usage of Microsoft's other operating system Windows 7 which has fallen from 65% last year to 44% in 2018. We could still see the declining trend of Windows 7 to continue since Microsoft will be ending support for the OS in 2020.
The increase in percentage is only contributed by the enterprise users as the overall  Windows 10's market share hasn't witnessed any major improvements.
Windows 10 has been a popular OS for companies which deal with computers & electronics, non profit organizations etc. These are the companies which have adopted Microsoft's latest OS as soon as it became available. However there are companies in insurance, healthcare which are yet to fully adopt the latest version.
The security features and the company's increased focus on enterprises with Windows 10 have been the main reason behind enterprise users upgrading to the latest operating system. It remains to be seen whether Windows 10 will be able to increase its overall market share with support for Windows 7 ending in a couple of years time.
Microsoft is also working on new security features and it will be introduced with Windows 10 Redstone 5 update due to be released by end of this year.