Microsoft today announced that the company's Future Decoded 2018 event will return to the ExCel London from the 31st October until the 1st November 2018. Microsoft Future Decoded conference is the company's annual two-day conference, and a number of Microsoft executives will be at the event to discuss the future of technology.
Microsoft last year used its Future Decoded 2017 conference in London to take the wraps off the Surface Pro with LTE. The company last year also discussed the future technology (Quantum Computing and HoloLens). The company is yet again set to host this event on October 31, and it's not yet known if a new Surface device will be unveiled.
By the looks of things, Microsoft Future Decoded 2018 event is more about businesses and enterprises. Microsoft will also share some fantastic customer stories and inspiring content that would help the business decision makers. As expected, the event would allow Microsoft's partners and talented businesses to meet the attendees and discuss their story.
Microsoft Future Decoded event will also attract decision makers, developers and IT pros from across the UK. The aim of the event is to help businesses discover new methods to increase their brand awareness, and it would help them reach new customers.
Microsoft will be streaming its Future Decoded two-day keynote, and the company will be also live blogging the presentations and announcements from the executives.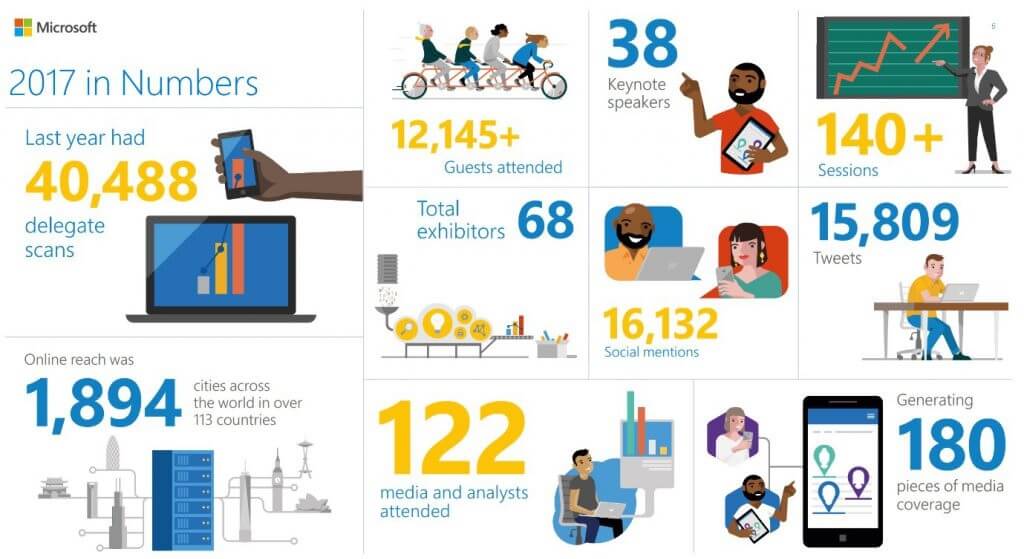 "As in previous years, we are keen to ensure you, our partners, are strongly represented throughout the event and have a chance to tell your story alongside us" the company said.
Microsoft has also tweaked the packages for a new range of budgets and the new packages would also cover your objectives.
Microsoft also hosts Future Decoded event in other countries. The company last year conducted the flagship technology and business conference in India to discuss the future and how the country could be transformed with intelligent technologies. Satya Nadella, CEO of Microsoft touted Future Decoded as India's largest digital transformation.